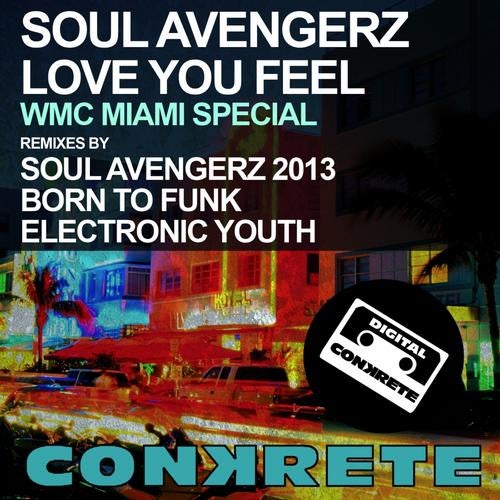 The first package of this revamped Houseclassic already was dope, but here comes package 2, with another 3 mixes, and they will blow your roof off!

Starting off the package with the already much in demand Electroic Youth Remix, which is just huge in any way... deep, bass heavy and funked up house music

Then we are handling things over to label boss Paul Gardner aka Soul Avengerz who takes things deep and underground with his own rendition of his own track for 2013! Here's the Dub Mix to start things off, and we'll include the vocal mix as an exclusive little goody in a later release ;-)

Finally, Born To Funk gives his debut on Conkrete in form of his slammin' housed up Remix, that takes things into the funkier and bigger floors!

MIAMI HERE WE COME!

Not much more to be said, except the usual: LISTEN, DONWLOAD and PLAY IT OUT LOUD in the clubs and your radio shows!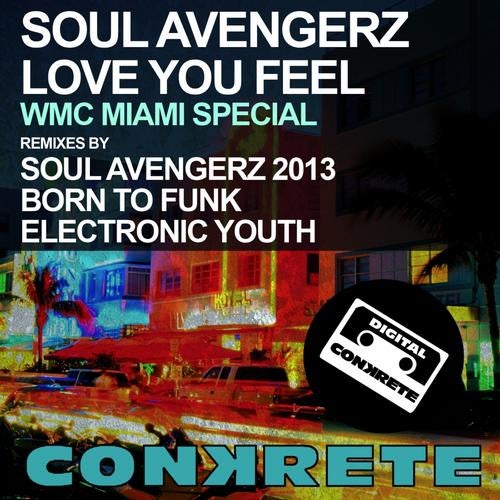 Release
Love You Feel 2013 (Remixes)