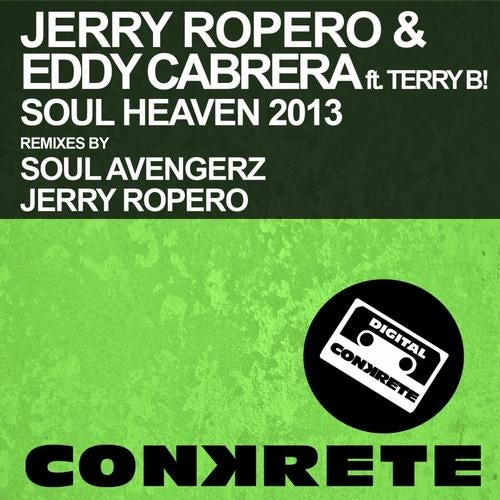 It's pretty hard to find some words, when you have to describe one of THE houseclassics of all time...

We all know the Original track from way back, and we loved it all, and we all still love it! What a track, what emotions it gives you when you play it out!

Jerry and Eddy must have thought the same, and so they came up with their own remake of this club anthem, featuring the amazing Terri B! on vocals. Originally signed to Pacha Recordings, we have now licensed this to Conkrete and added even more big names to the list of artists involved in this project!

First up, label boss, Paul Gardner aka Soul Avengerz, gets his hands on this gem, and as usual turns out another huge bomb for the floors! He is on fire as all the Number 1 and Top 10 positions in the charts perfectly show, and you can fel how much he loves this track in his remix.

Then it's up to Jerry himself, who gave us an unreleased mix for this package, that perfectly covers the original feeling of this track! Classic vibes all over the place, no surprise, as it's his Classic Mix of this!

And this is "only" part 1 of what is coming! expect 2 more salmmin' remixes soon!

Not much more to be said, except the usual: LISTEN, DONWLOAD and PLAY IT OUT LOUD in the clubs and your radio shows!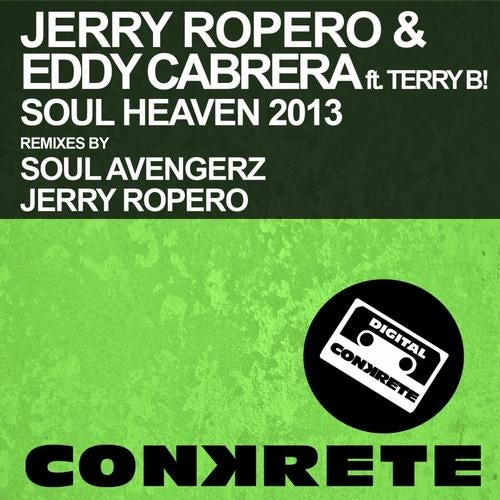 Release
Soul Heaven 2013