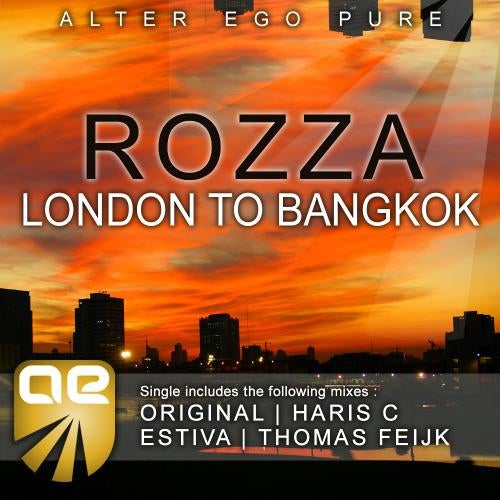 Our latest recruit to the Alter Ego stable is UK DJ & Producer Rozza. He joins the roster with his perfectly crafted production 'London to Bangkok'. This release truly delivers with enormous proportions on all fronts. If you want warmth, driving beats and delicious melodies this is certainly for you.

Cyprus born producer and Alter Ego favourite Haris C was itching to remix London to Bangkok and so he did with fantastic results. His rendition offers a driving trance alternative to the original with a completely new breakdown and huge hands in the air climax.

Also on remix duty was Estiva. He took his remix in a completely new direction injecting Rozza's track with lashings of electro grooves. This mix is simple, yet perfectly laid out which forces your feet to move. The breakdown is similar to that of the original but Estiva has worked his magic which works amazingly well.

Lastly Finnish producer Thomas Feijk rounds of this release with his mammoth progressive trance remix of London to Bangkok. A plucky melody and chunky bass line sit in perfect harmony as layers pads and synths wash of you. This is a fitting finish to a fantastic debut release on Alter Ego Pure from Rozza.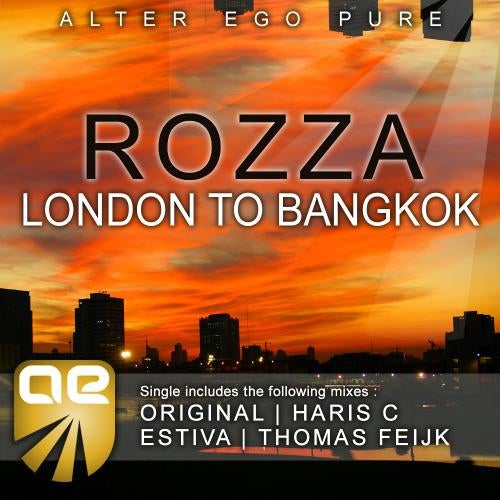 Release
London To Bangkok