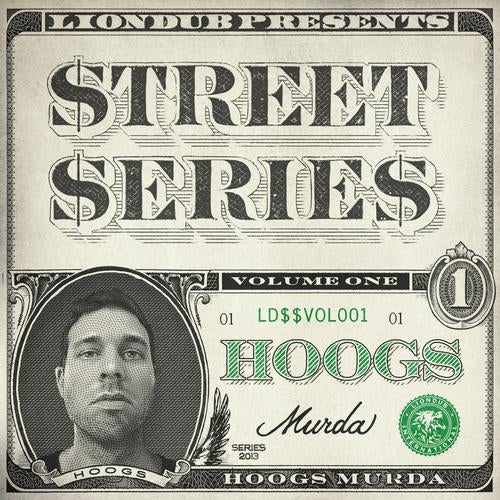 Artist: Hoogs
Title: Liondub Street Series Volume 1 : Murda
Label: Liondub International
Catalog #: LD$$VOL001
Format: Digital
Release Date: December 10, 2013
File Under: Drum & Bass / Jump Up

Returning to the grit of the pavement for fall 2013, Liondub International launches the $treet $eries, featuring new styles and names up until now unheard in our artist roster. Best known for releases on Manchesters G13 Records and Jaydans Smokin Riddims out of Leicester, the chopped drum and bass structures of Hoogs, channel the rough northern rhythms for our first $treet $eries release. It storms in with Murda, featuring Pad Anthony, where brief toasts with plenty of delay rub against the stop-start drums and chunks of low fidelity bass and electronics. Outcast is a steadier cut as a tight jump up rhythms holds it down against a bed of frenetic samples and stabs, with occasional breakdowns that expand into shimmering clarity. Mountain People is a pacier roller punctuated with blasts of bass and more similarly hectic textural elements. Continuing to up the pace with hi-energy drums, the long vocal sample of Pu**y leads into minutes of pure destructive low end and rapid percussion switch offs. Haunted Riddim follows almost without a break, the drums accelerating amidst a sound palette seemingly based on a video game interpretation of a haunted mansion. Five cuts deep with rugged rhythms built for the road, Hoogs brings maximum impact for the first look into Liondubs new series which will feature everything from Jump Up, Liquid, Dubstep, Reggae Dancehall and even HipHop styles.

Radio and club support from: DJ Hype, Nicky Blackmarket, Rowney, Propz, Decimal Bass, Konichi, Savage Rehab aka Saxxon, Chef, Pressure X, Aquasky, Vapour, Cutline, Jay Cunning, Sappo, DJ Chap, DJ Ollie, Mickey Finn, Kill The Noise, Dieselboy, 601, Peshay, Aphrodite, Hoodlum, A Sides, Jon James, Certified Sickness, Damage Report, Coda, Liz E.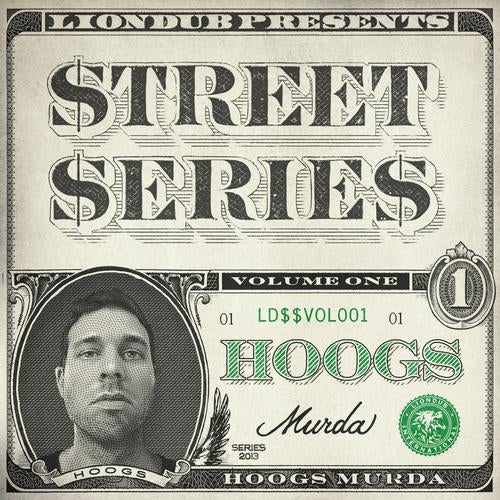 Release
Liondub Street Series Vol. 01 - Murda