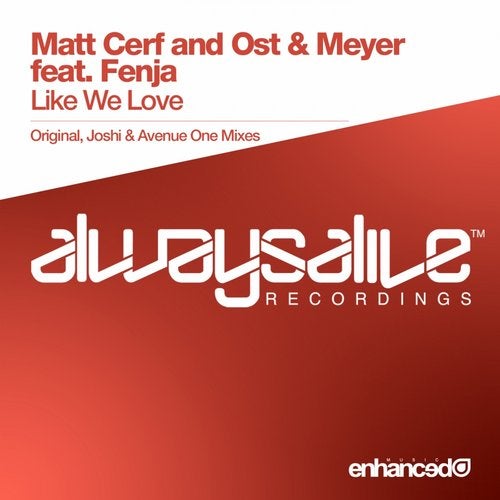 Matt Cerf teams up with Always Alive regulars Ost & Meyer for an unforgettable vocal production 'Like We Love' featuring the talented Fenja who lends her radiant voice to the record.

The Original Mix displays the many creative talents of Matt Cerf, Ost & Meyer and Fenja, whose combined efforts are a track of faultless trance. Emphasising Fenja's emotive and catchy vocal hook as well as creating a melodic trance track, 'Like We Love' is a distinctive new tune from the Always Alive camp.

Next up is Colorize frequent, Joshi to give 'Like We Love' his signature deep fix makeover. Grooving deep basslines and clever percussion make this rendition a perfect fit for those underground vibes. An impeccable alternative, worthy of much attention.

Last but not least, a newcomer to the label by the name of Avenue One gives us an upbeat translation of the Original with stunning FX and new top line synths you don't want to miss.

An altogether well rounded package for any listener. Stay tuned as 'Like We Love' lands in stores this October!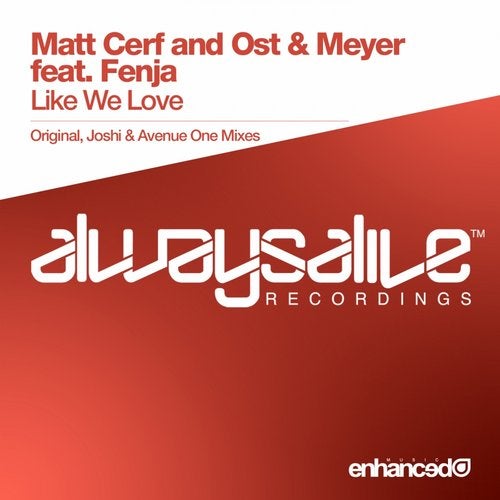 Release
Like We Love