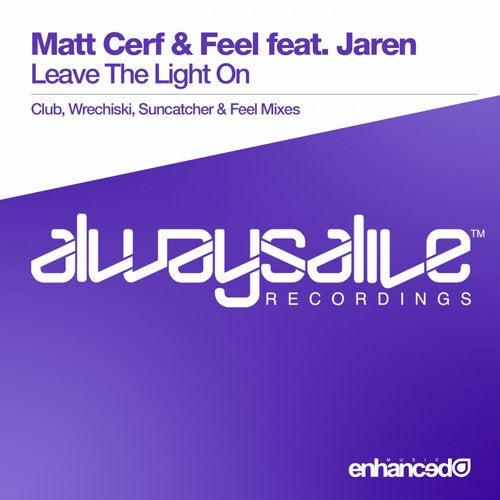 Matt Cerf returns to Always Alive Recordings in another impressive production/vocal collaboration, this time with two names familiar to Trance fans, Feel & Jaren.

'Leave The Light On' sees Matt Cerf teaming up with St. Petersburg's Feel and legendary vocalist Jaren in a epic, building, vocal track brimming with fresh & innovative nuances.

Wrechiski serves up a typically unpredictable Trance belter, full of massive chords, thumping kicks and beautiful breaks as is increasingly to be expected from the Brazillian maestro, whilst Suncatcher supplies an awesome remix full of energy and anticipation, retaining his classic, melodic yet Progressive style.

Rounding off the release Feel supplies a flexing Electro-tinged Trancer giving Jaren's impeccably delivered vocals a more classic take. Once again Matt Cerf delivers a undeniably catchy vocal hit, this time drawing on the abundant talents of some of the scene's leading lights.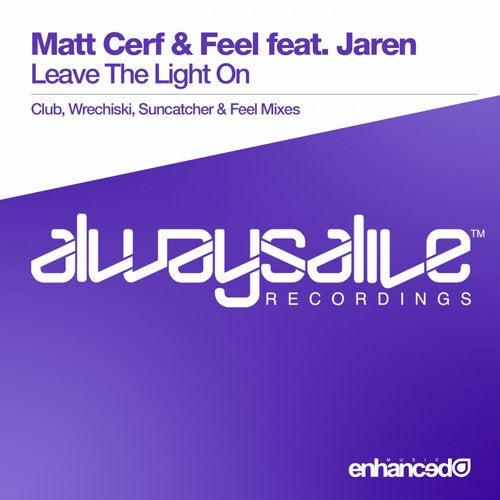 Release
Leave The Light On