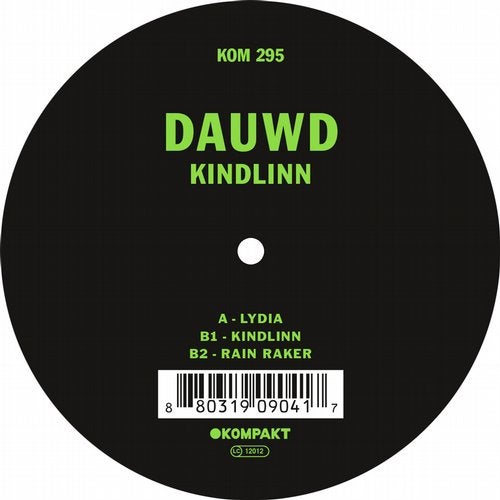 Release Date

2014-04-07

Label

Kompakt

Catalog

KOMPAKT295
With DAUWD, one of UK's most promising talents joins the Kompakt fold. After remixing COMA's MY ORBIT (KOMPAKT 278) last year, the London-based producer continues to move into new musical territory with the KINDLINN 12", a lushly orchestrated journey drawing on infectious rhythms and epic melodies. Three colourful cuts see him moving further away from the UK sound he's originally become known for and reinventing himself as a virtuoso of propelling house and romantic techno.

A wanderer between worlds, DAUWD comes from Iraqui roots, but was born in the US and raised in Wales - a fittingly versatile background for a frame of mind that doesn't accept cultural or stylistic boundaries when it comes to electronic music. Luminaries as diverse as Gilles Peterson, Caribou or Nick Hoeppner already sang his praise, with early releases on Pictures Music and Ghostly International introducing eager crows to the rich sonic tapestry that the prodigy is weaving in his studio. It's where he masterfully stitches together disparate musical influences while remaining utterly focussed on a genuine artistic vision.

Very much a new sound to what he has created in the past, the three tracks from KINDLINN were made mostly using vintage outboard gear: the title track for example started as a simple LinnDrum jam, building on the iconic sounds of the legendary drum machine and soon evolving into an entirely different beast. LYDIA sets forth a similar taste for yearning synths and gorgeous textures, but travels a steeper trajectory with driving beats and edgy feedback trimming the romantic momentum. Meanwhile, RAIN RAKER was made almost entirely with a 303 - something you'd never guess by the sheer looks of it, as the track digs deep into its free-floating sequences layered upon a subtle pulse. It's a beautiful conclusion to a release ripe with emotion.