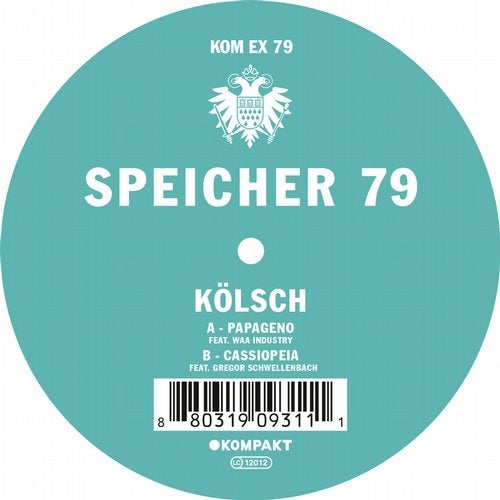 Starting out in 2001 to tie up some loose ends from our regulars, SPEICHER has since become a guarantee for vanguard dance sounds from all over the planet, allowing KOMPAKT to invite and support electronic artists that comfortably inhabit both the delicate and the more deliberate ends of the electronic music spectrum. For SPEICHER 79, revered producer and live performer KÖLSCH returns to the series where it all begun, delivering two distinct cuts that masterfully distill all the elements of his earlier work for an even stronger floor impact.

The first of the pair, PAPAGENO greets the listener with an exciting throwback to the psychoactive synth-bending of faux-shuffle banger "Loreley" (KOMPAKT EXTRA 68) - KÖLSCH's debuting track from 2010 that introduced audiences to a new kind of club frenzy and has since become a prime time staple. But a perfectly executed reference is only half of PAPAGENO's story: fellow Dane and When Saints Go Machine vocalist WAA INDUSTRY chimes in for a prolonged detour into more personal territory, bridging over to the emotional depth of last year's landmark full-length "1977" (KOMPAKT 276) and marking a moment of heartfelt introspection amidst the well-oiled club machinery.

Flipside jewel CASSIOPEIA brings his own background story, with the initial idea harking back to a surprise live rendition of "Der Alte" (KOMPAKT EXTRA 70) by Cologne multi-instrumentalist and composer GREGOR SCHWELLENBACH during Kompakt's 20th anniversary celebrations. KÖLSCH was so enamored with the rework of his material that he decided to flesh out this unsuspected connection. And while we're at it - why not ask for a direct collaboration? The result is a future classic and a melodic masterpiece employing Gregor's orchestral flourishings to devastatingly touching effect.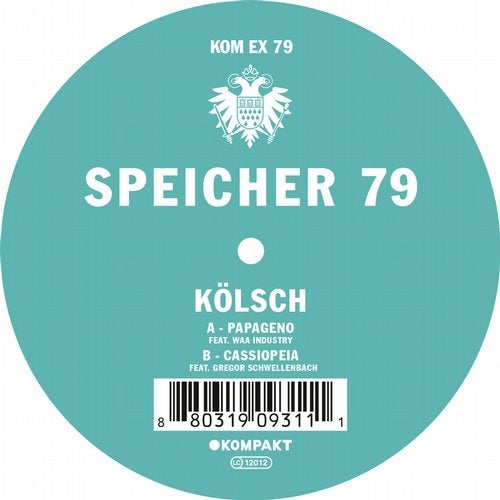 Release
Speicher 79