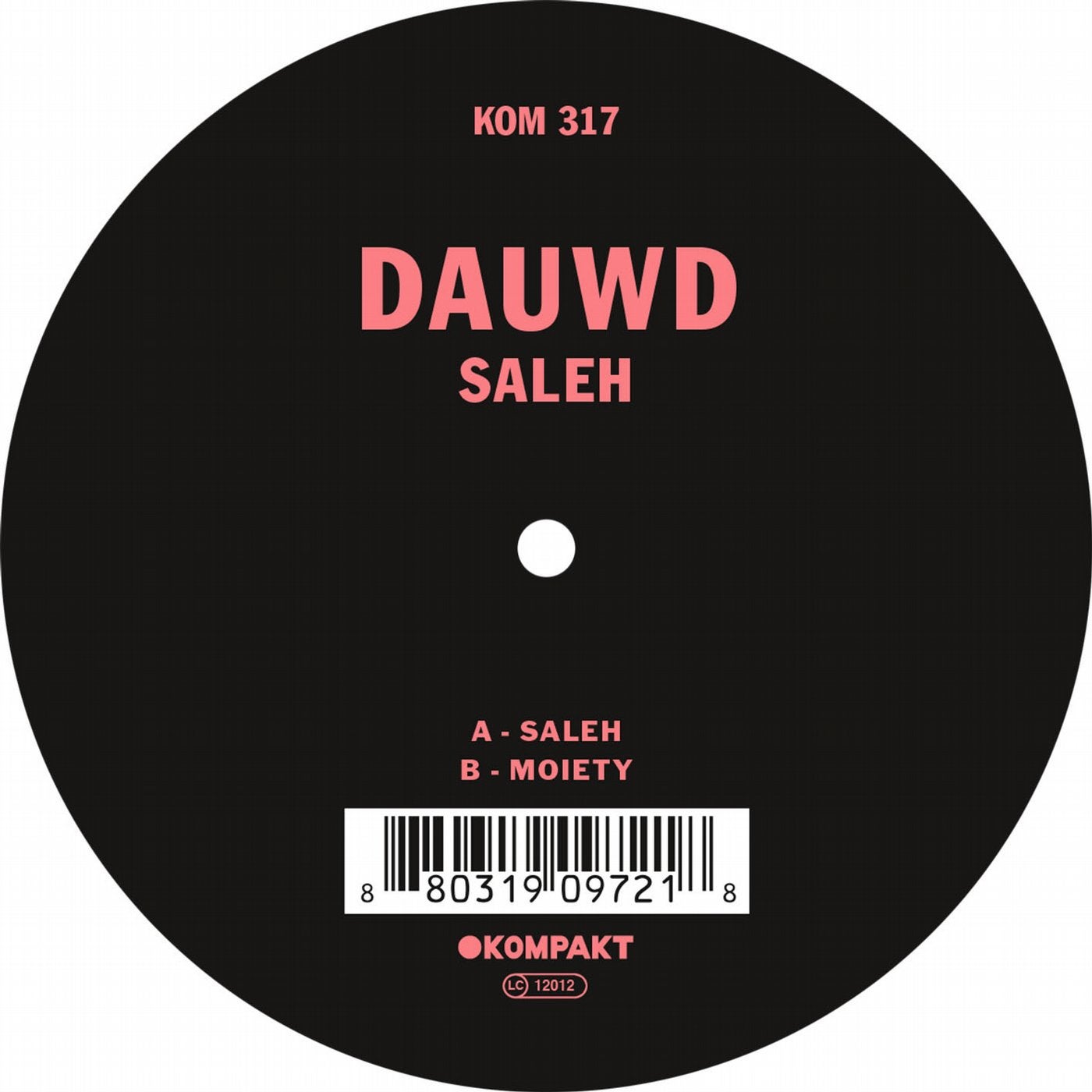 Release Date

2014-10-20

Label

Kompakt

Catalog

KOMPAKT317
One of our most illustrious releases in 2014 so far, DAUWD's KINDLINN EP (KOMPAKT 295) finds a more than fitting continuation in SALEH, the London-based producer's latest push into romantic psychedelia and deep electronic dance music. Enjoy two new cuts that will turn heads in the most gentle manner, displaying all the loving care for sonic detail and melodic bravura that already transformed this artist's former efforts into celebrated standouts.

As with DAUWD's previous offerings, the new material on SALEH sits comfortably between techno, house and UK bass styles, albeit with a seemingly growing flair for the straighter blends within the groove spectrum. This allows for an intensified focus on the various wondrous landmarks found in DAUWD's soundscapes, a highly imaginative and masterfully crafted exploration of undulating synth textures, soaring melodies and gripping percussion. The title track is a premium example for the producer's sonic wanderlust, breeding all sorts of immensely playful intricacies in the back alleys near those heavily trafficked main roads.

In MOIETY- the release's equally catchy flipside offering -, the synth molecules start to swirl with the first sign of a needle being dropped, but are soon reeled in by the highly conductive beat and some truly vaso-dilating bassline. Whilst the lead melody gently weeps, the cut's rock-solid chassis keeps on pushing it forward, marrying remarkably powerful momentum with the laid-back chills of nostalgia. It's the kind of track that leaves you in a meditative mood without toning down the stoke factor, a multi-faceted and engaging listening experience for both sofa surfers and floor fiends.