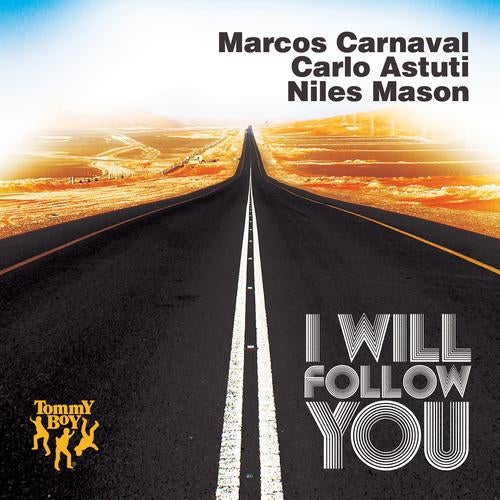 Release Date

2013-04-09

Label

Tommy Boy

Catalog

TB2712
Marcos Carnaval & Carlo Astuti come together to cook up a delicious Progressive track under the gifted and Berklee trained vocals of Niles Mason delivering DJs worldwide a refined peak hour vocal House track.
Marcos Carnaval is one of the most respected DJs and producers to come out of Brazil. #4 on England's DJ MAG top Brazilian DJs rank. Marcos songs have been featured on Pete Tongs BBC Radio 1 Essential Mix show, Bob Sinclar's and Roger Sanchez's "Release Yourself" radio shows.

Carlo Astuti has independently emerged onto the Electronic Dance Music scene as one of its hottest up and coming producers. Charting numerous records on Beatport in 2011 and 2012, previous singles include "She She Land" Feat. She She, "Dream", "Leaves", and "If You Would". In February 2012 his single "If You Would" with Matthew Leface charted #1 on Beatport overall charts. Carlos work has been supported amongst the top DJ/Producers such as Steve Aoki, Nicky Romero, Thomas Gold, Morgan Page, Pete Tong, and Roger Sanchez, to name a few.

Niles Mason always delivers spectacular vocals and has been the top go-to male vocalist in EDM. Niles name is consistently seen alongside the hottest producers in EDM today. From his mainstream debut with David Guetta and Afrojack "Louder Than Words", to recent and current singles from Cazzette, Disco Fries, Sebastien Drums and Nicky Romero, his deep raspy voice and songwriting skills have propelled him to become the producers vocalist worldwide.

The remix package is varied enough to please all palates with mixes from Brian Cid, Goshfather & Jinco, Filipe Guerra, Matteo Pizzitola & Jo Montano, Deckscar, and Marcio Vicca.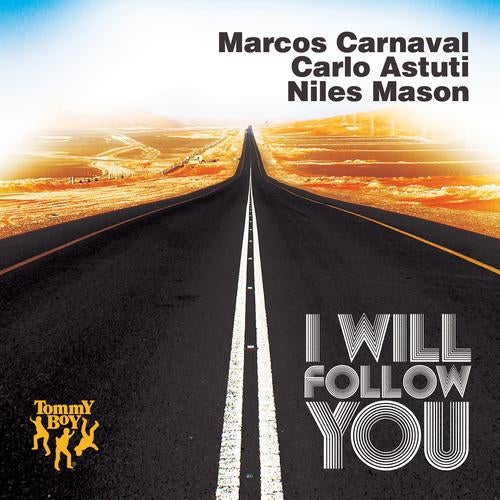 Release
I Will Follow You
Marcos Carnaval, Carlo Astuti, Niles Mason, Brian Cid, Goshfather, Jinco, Filipe Guerra, Matteo Pizzitola, Jo Montano, Deckscar, Marcio Vicca

Release Date

2013-04-09

Label

Tommy Boy

Catalog

TB2712