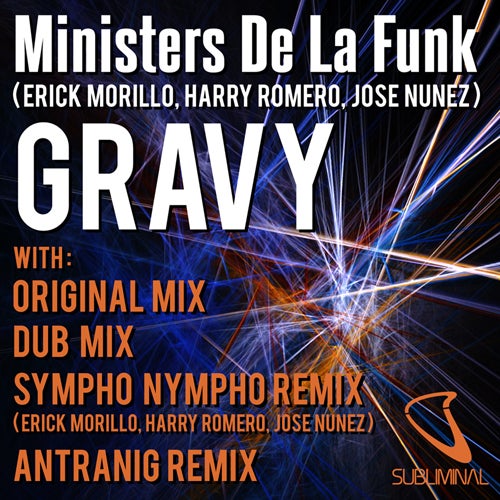 Original:Moving dancefloors with its cheeky bassline and Shawnees overwhelming voice, the Ministers make a welcome return to Subliminal with an proper house music anthem in the making.

Dub:All the bounce of the original (and then some) for those moments when a big house music vocal isnt required, but a big Ministers De La Funk groove definitely is!

Sympho Nympho mix:Morillo, Romero and Nunez gleefully take this into peak-time territory, building a massive drop around the vocal and unleashing the sonic chaos.

Antranig mix:Antranig on top housey form with a warm, hip shaking groovy version that really rocks, while Shawnees vocal gets spliced and diced to maximum effect.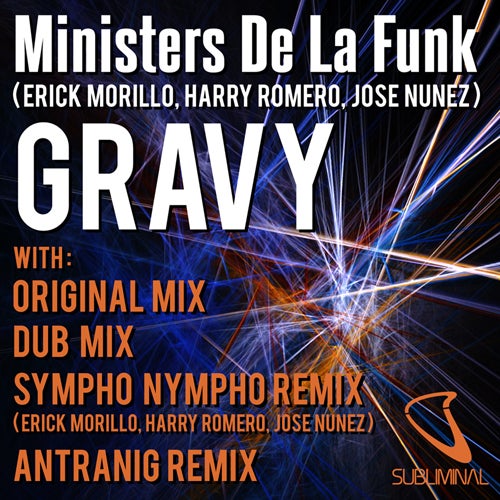 Release
Gravy