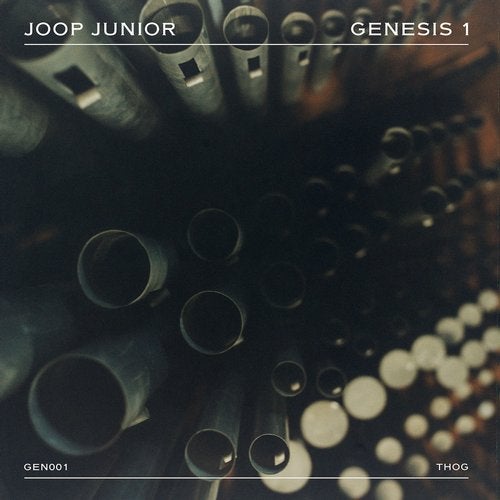 Psalm 95:1 "Oh come, let us sing to the lord; let us make a joyful noise to the rock of our salvation"
If you can't sing... Produce. Joop Junior knows this. For it is he who is our rock of salvation and the man responsible for these joyful noises you are about to hear.
As a preacher is to the pulpit, Joop is to The House Of God. Don't call him the leader of this new forward-thinking techno imprint; he is merely a custodian of a force much stronger, channelling the spirits from his studio that's now based in a disused Scientology church in The Hague. A new home for his sonic sermons that have previously appeared on the biggest labels in his field - SCI+TEC, Minus, Bedrock - The House Of God (THOG) with launch with a series of 12 monthly 'Genesis' EPs from Joop Junior himself.
Each cut written in the church, in solitary confinement with a limited amount of studio kit and daylight, with only the guidance of our lord for assistance, Joop's tapped into a deeper creative psyche than ever before as he explores the more experimental, dissonant, poignant and moody aspects of his process. Each month will deliver a new EP with originals or remixes, culminating in a full-scale album project this time next year. Each EP will be adorned with artistic photography; angles and tableaus of Scientology church that's found a higher purpose in its abandonment.
Services commence in January and more like-minded studio disciples will join Joop in the near future. In the meantime, let us rejoice and savour these five rich, detailed designs from Junior himself. You may have already heard the psychedelically charged digital exclusive 'Do Not Be'. Launched to promote THOG earlier this month, it's already found favour with Joop's fanbase and peers.
The main EP will also feature; the pulsating shame-shaking, spaciously-charged 'Quick With Your', the Bodzinian techno growler 'Mouth Do Not', the driving, texture-dense tech roller 'Be Hasty In' and the shivering hymnal finale 'Your Heart'. A true sunset song, beatless and naked, it will have you on your knees praying for more. Do you believe?
A truly unique concept and creative environment, faith in electronic music is fully restored as Joop delivers his strongest, longest, deepest sermon throughout 2016. Take a pew, join us... There's always space in The House Of God. Amen.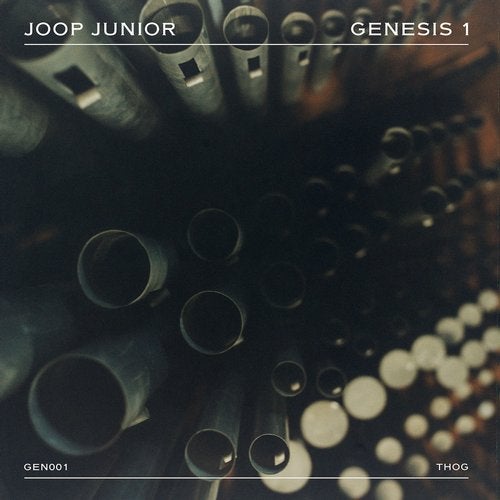 Release
Genesis 1