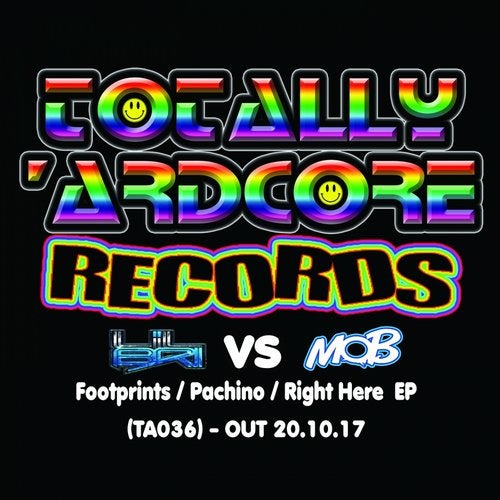 Lil Bri makes his debut to Totally 'Ardcore records with a 3 track EP co produced by award winning producer and DJ Mob.

Lil Bri has appeared on many labels over the years and also runs the successful event '+12'. He has been performing multi genres up and down the UK and abroad for more than 20 years with his first booking at the fresh age of 14 years old.. Over the years he has played events including Fusion at the Opera House in Bournemouth, Htid in the Sun in Spain , Kontici in the Whitsundays in Australia and the famous full moon parties in Thailand.

TRACK A - 'Footprints' is an uplifting vocal track with powerful melodies and a catchy chorus. The first breakdown features the first verse and chorus and an epic build up leads into a powerful drop. A second verse then proceeds into a more euphoric second breakdown creating a real 'hands in the air' moment.

TRACK B - 'Pachino' has a powerstomp feel which is full of bounce, energy and drive. Using a well known Pachino sample in the main drop, this leads into a extremely catchy main riff which continues on into the first drop. There is a dark edge to this track which is great if you like the slightly harder style of UK hardcore.

TRACK C - 'Right Here' is a fresh and current track which features lots of chops and changes to keep you on your toes. A short breakdown featuring distorted vocal and lots of stabby sounds leads into an electro fidget drop. After a second breakdown these boys continue to mix it up a bit by introducing an uplifting melody.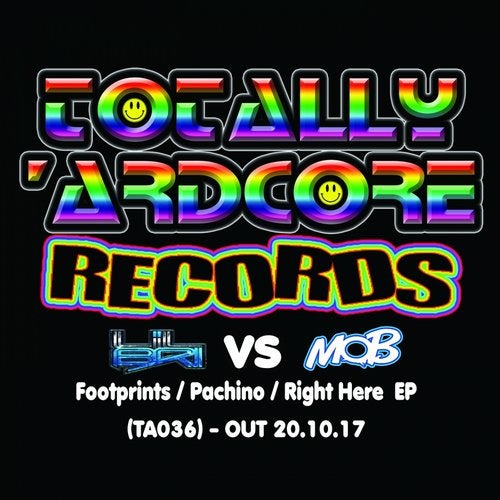 Release
Footprints / Pachino / Right Here EP