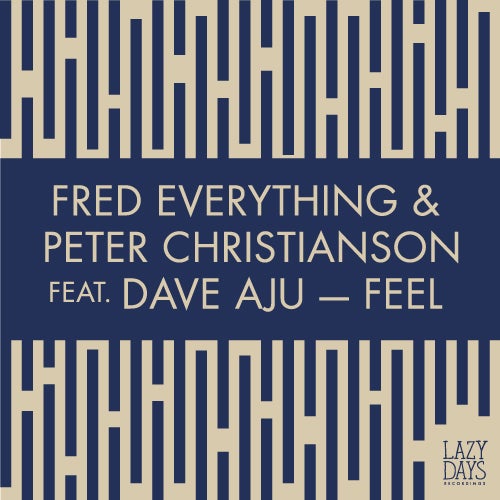 Fred Everything & Peter Christianson ft. Dave Aju 'Feel'
Lazy Days Recordings - LZD019

Another long-time-coming collaboration finally arrives courtesy of Lazy Days - this time between label boss Fred Everything and LawnChair Generals's Peter Christianson. The connection between LCG and Fred goes way back to the early 90s. The friendship grew as they shared the decks in different US cities. LCG successfully remixed Fred's single 'Stay' from his last studio album 'Lost Together' (released on Om) and it was time for a real collaboration.

The result is 'Feel', an hypnotic track featuring the vocals of Dave Aju (Guillaume & The Coutu Dumonts, Tiefshwarz...). The choice of remixer came easily in the form of Carlos Mendoza aka Doza, the other half of LCG, who gives the track an alternative rougher edge. There's also a Frederico Todos Dub included, very dubby indeed! Lastly, 'Second Delight' closes the EP nicely with its haunting Marimba melody and driving rhythm.

Support by :
Mark Farina, Dj Heather, Johnny Fiasco, Giom, Roberto Rodriguez,Nick Holder, Shur-I-Kan, Jay Tripwire, Kruse & Nuernberg, Aaron Ross, Soul Minority, Pezzner and many more...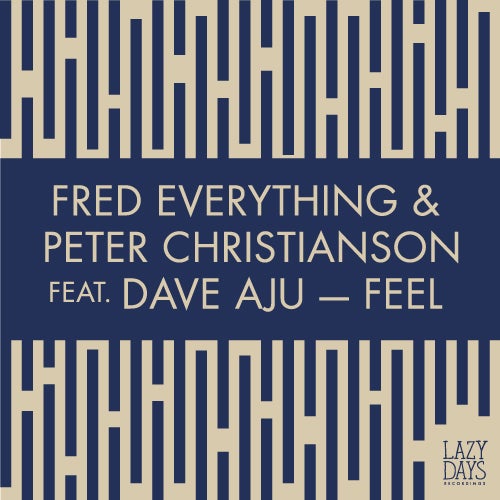 Release
Feel EP