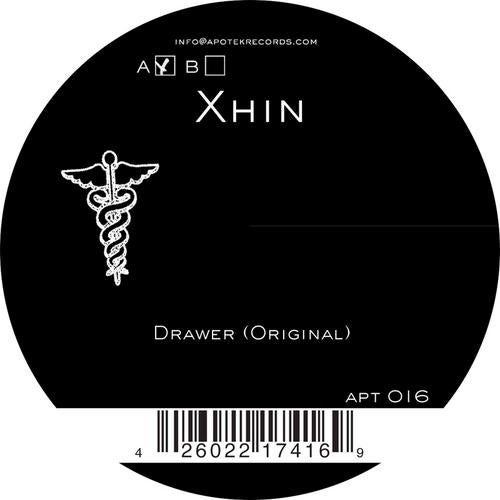 Singaporian Xhin returns to Apotek with another cut of exceptional Techno.

Since his first release, Incidental, - last June on Apotek - Xhin has been on a healthy ascension into the ever-expanding realm of Techno. Follow up releases on Lucys Stroboscopic Artefacts a collaboration with Lucy on CLR and two stellar live performances at Techno Mecca Berghain, have opened up even more doors for this humble talent. Hes come full circle with his latest release on Apotek, Drawer.

Weve all heard of Pandoras Box, but now its time for a little look inside Xhins Drawer. Building upon is own style, Xhin puts syncopated rhythms to use abound with unique drums sounds that sound as if they are on a journey through an underwater science fiction movie.

Xhins initial release on Apotek Incidental resurfaces with remixes first from Jerome Sydenham and the latter from Audio Injection and Drumcell. Jeromes version sets the claves on a fleeting pace for rhythmic domination. Tough competition comes from the warped percussion instrument line and its cohorts of swooping delays and reverb war cries.

Los Angeles based Drumcell & Audio Injection bring it back to straight hypnotic Techno with some added arrangements surprises and deftness of sound design. It is quite special how they manage to squeeze every last drop of intensity out of the original to create an equally mind bending Techno concoction.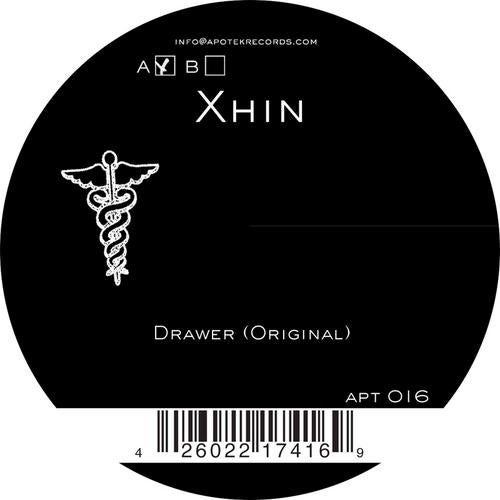 Release
Drawer / Incidental (Remixes)