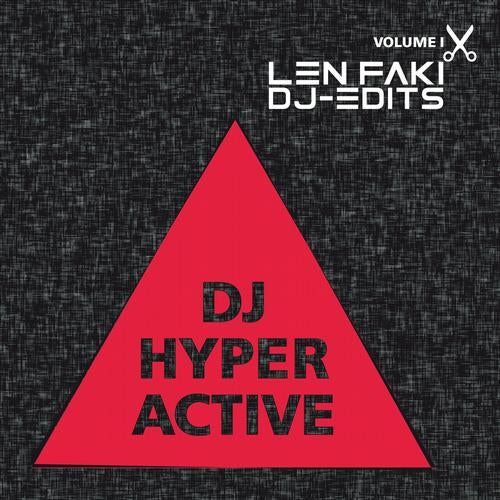 Release Date

2012-07-16

Label

Figure

Catalog

FIGURE40
Berlin's Len Faki opens a new series of releases on Figure, with DJ-Edits.

The Berghain resident is well known for his powerful, original and uncompromising techno sound, while his DJ sets often include unreleased tracks, demos and indeed specially created edits.

The DJ Edits series will release some of Faki's favourite, tried and tested edit-productions that have proved their worth on the dancefloors. These custom made, certified tracks are now to be released in their entirety.

A wide range of material will feature, from hidden classics by veteran producers, to unreleased material from techno's new breed, all re-invented, re-enforced and bass-equipped in Faki's studio.

Volume 1 features two edits of tracks from one of Faki's favourite classic artists, Chicago's DJ Hyperactive. 'Wide Open' and 'RX Tribe' were both released in their original form in 1997. Hyperactive was a strong presence in the Acid House and Techno worlds of the late 90s. Now based in L.A, he is enjoying a new wave of action with his 4 Track Records label, and continues to tour oversees, including on the next Figure Label night at Berghain in September.

DJ Hyperactive's burning original of 'Wide Open' was first released on UK techno institution Missile in 1997, a label run by Tim Taylor. Taylor was also responsible for the Planet Of The Drums label, which released the clattering percussive original of 'RX Tribe' in the same year. Hyperactive's legacy has now gone full circle; these tracks were born in Chicago, released in the UK and now have been edited by Len Faki in Berlin.

Faki's edits sum up all that is forward-leaning and full-frontal about his Figure label, and his stance as a DJ and producer. Both tracks build inexorably toward peak time, slamming club tracks. 'Wide Open' takes a house-infused angle as the rave-era stabs and jacking drums work the mid-zones, while Len's trademark bass and dramatic FX burn his signature mark on the edit. In comparison, the frenetic snare-rolls of 'RX Tribe' push into more sci-fi techno quadrants as a high-tech rolling monster is unleashed.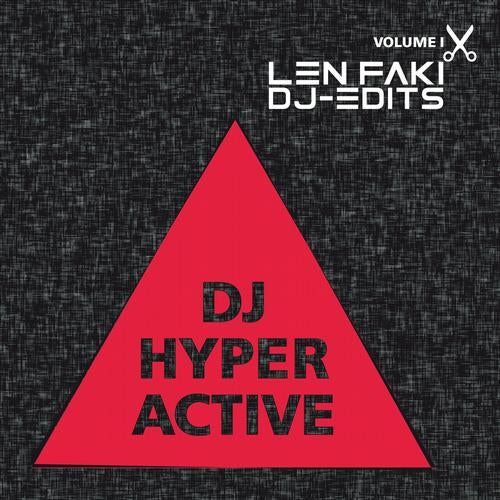 Release
DJ-Edits Volume 1
Release Date

2012-07-16

Label

Figure

Catalog

FIGURE40