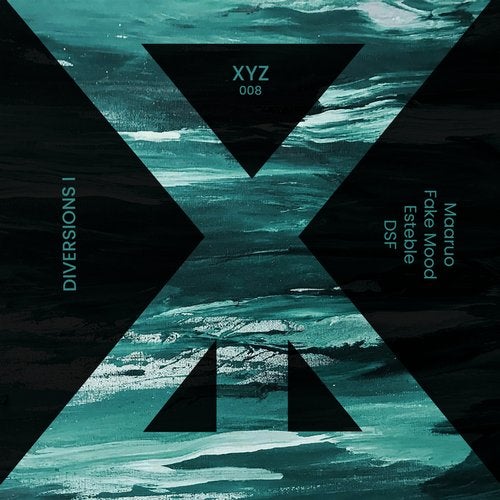 Reimagining art is a difficult task. Taking a fully original vision from a fellow artist and twisting it into your own work presents a set of innate challenges. How do you pay the necessary homage to the originator, while also appeasing your artistic intuition? This is a question confronted by producers when pursuing the unique nature of the music industry's most flexible assets - the remix.

Our upcoming Diversions series will explore the diverse processes and influences that manifest during the remix process. Each release will present fresh takes on the label's original productions by both XYZ stalwarts and newcomers alike. This series is a chance to connect artists from across the musical spectrum in the pursuit of unique and unexpected tracks.

Leading the charge, we've brought together a name at the tip of everybody's tongue and an artist releasing his first official work: Budakid and Maaruo. Budakid's Quixotic was the title track on the first ever XYZ release, and it will always hold a special place in the label's catalog. Maaruo is a Montreal-based artist with a special talent for downtempo mastery, and he has put a sultry touch on the groovy Quixotic while maintaining its pristine flow.

Mark Alow and Fake Mood both have an ability to harness the complexity of ethnic influences into their signature deep house productions. Russia's Fake Mood presents his reimagined 'Azure', the B side of Mark's well received Define EP. By soothing out the club-focused banger, the Fake Mood remix adds a touch of electro on top of Mark's pristine synth drive. A track built around a diverse set of influences, the Azure Remix cohesively sways between jungle vibes and synth masterpiece.

Dutch comrades Esteble form a delectable pair of producers that will be familiar to XYZ fans for their incredible remix of Budakid's Quixotic. We've enlisted the duo on remix duty yet again, turning their attention towards Hosini's Soul Search. Never ones to disappoint, Esteble once again display their innate quality. Their rework of Soul Search provides their signature stamp of dark and melodic groove that is impossible to stand still to.

Closing out our first Diversions release, we are ecstatic to welcome DSF to the XYZ family. The Greek producer is one of the most exciting talents in the deep house realm, as is evident by his rise to one of the most crucial figures in the All Day I Dream ranks. He steps up to remix Hosini's magical Centauri, adding a pristine percussive rhythm. DSF utilizing the calming nature of the original track to amplify the kick, turning Centauri in the direction of energetic summer dancefloors.