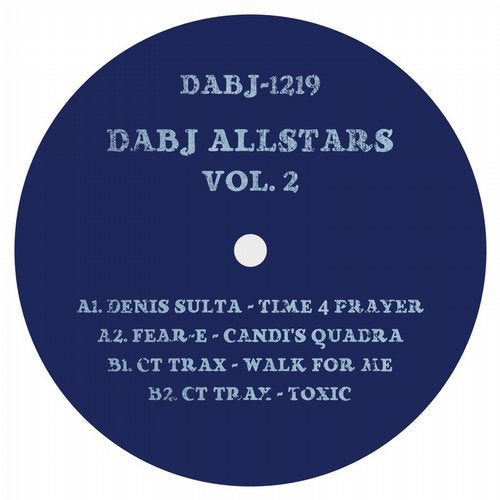 Release Date

2016-03-25

Catalog

DABJ1219
DABJ favourites Denis Sulta & CT Trax make a welcome return alongside
mysterious new boy Fear-E!

Denis Sulta lives in a Bedouin temple in a far off eastern land where he
lounges in his imperial bed chamber surrounded by a bevy of beautiful
women. These scantily-clad, exotic felines soothe his body and mind
with an array of mystical massages as he lies on his luxurious ruby red,
Egyptian cotton sheets. He only drinks the finest Buckfast wine
and dines on delicious delicacies from far flung corners of the globe. So,
thank the lord he was willing to give this up, jump down to the basement
and lay down Time 4 Prayer, another fucked up dirty funk Sulta classic.
Denis tags in Fear-E for his DABJ debut. Candi's Quadra is a sexy wee
off the shoulder number that'll have you goggle eyed and panting for
more. On the flip, CT Trax completes the mouth-watering line up to
smash home two winners and lift the trophy for the All Stars.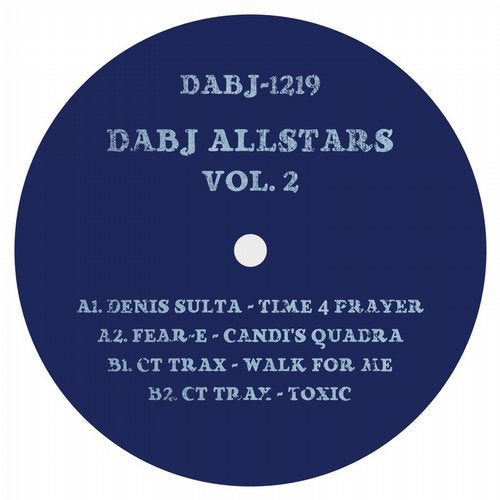 Release
DABJ Allstars Vol 2
Release Date

2016-03-25

Catalog

DABJ1219