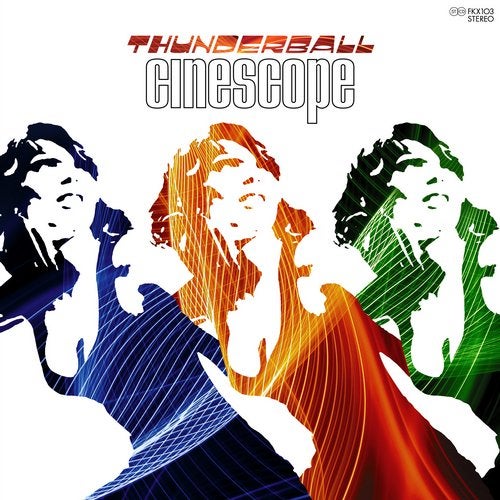 "Thunderball are back, dripping in Eastern sitar melodies and tempting drum lines." - URB Magazine

With their album Cinescope, the dons of the District are set to blow on a whole other level. The record is a cinematic tribute to twelve separate and completely non-existent films. - BPM Magazine

The third Thunderball album to be re-released on Fort Knox Recordings is a series of cinematic soundscapes that explore a vivid range of technicolor grooves made for the widescreen. Originally released on Thievery Corporation's ESL Music imprint in 2006, Cinescope features features twelve tracks that fuse Latin Funk, Afro rhythms, Indian Dub, and Mediterranean Soul with electronic production to create cinema for the ears. After years of collaboration (that also led to the formation of Fort Knox Five) Steve Raskin and Sid Barcelona officially brought Rob Myers into Thunderball on this album, permanently adding his voice to their exotic musical journey.

With this release, Thunderball broaden their scope pushing the boundaries of their music both sonically and vocally. Cinescope begins with The Road To Benares, an epic sitar and violin suite that brings the dancefloor to the steps of the mighty Ganges. Long time collaborator Mustafa Akbar adds his retro 70's-style vocals to the jazz-funk thriller, Return of the Panther and croons soulfully on the introspective, Elevated States.

On the sixties rave-up track Get Up with the Get Down Mustafa teams up with Miss Johnna M to rock the party. Miss Johnna M also gets to bubble her percussive vocals on the Bossa-flavored ChicaChiquita. The group enlisted the rudie talents of Thievery Corporation vocalists Rootz and Zeebo of See-I to create the dub ragga anthem, Strictly Rudeboy. And the godfather of Hip Hop, Afrika Bambaataa, drops his booming vocal stabs and hooks on the sitar-laden Electro Breaks tune, "Electric Shaka."

On Cinescope, Thunderball bridges the gap between Electro, Bollywood soundtracks, Hip-Hop, Drum&Bass, Soul, Funk, Reggae, Jazz, and Lounge, all awash in beautifully lush string orchestrations. Every track on the album is like a theme song to a different kind of film, and feels like changing channels on a sonic journey. As PopMatters puts it Thunderball demonstrates a love for movies, seventies funk, exotic sounds Cinescope is broad in scope and flawless in execution. Anyone looking for a good time or a good record should check it out.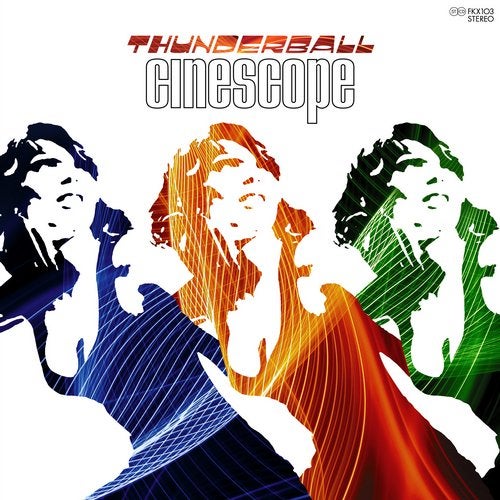 Release
Cinescope