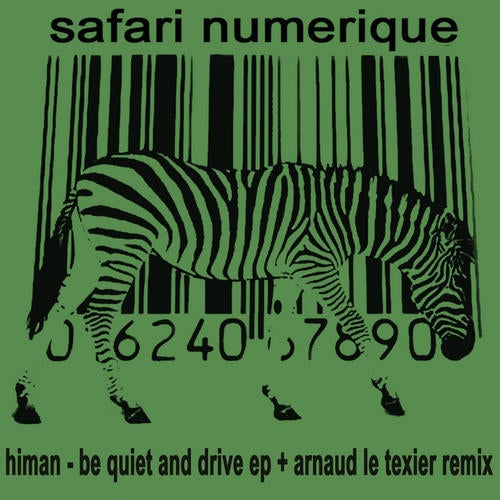 Fourth release in and Safari Numerique, the sibling of the Electronique imprint, returns with a debut for an exciting new artist for us to keep an eye on, Himan.

Himan aka Eduard Tavares like many, found his first musical influence in rock music. A discovery of electronic music followed and whilst the likes of Vath, Larkin, Hawtin and Dice drew him to the techno arena, he also full explored other styles.

2007 saw Himan fall head over heels for the Reason music software. A programme that enabled him to put his many musical ideas into practice. Not bound by genres, Himan's style is uncertain and unpredictable. With releases lined up for Connaisseur Recordings and Galaktika Records, it gives us great pleasure to present to you his Safari Numerique release, the 'Be Quite and Drive' EP.

A stunning three track selection that demonstrates of host of sounds and influences, many from the classic days of Detroit and Chicago. Deep, jazzy and wonderfully executed. All backed by a remix of the title track from label chief Arnaud Le Texier. What more could we ask for?

Andre Galluzzi - "Be Quiet & Drive is nice one."

Anthony Collins - "Arnaud remix for me."

Martinez - "Its Not Her is a cool tech groover."

D'Julz - "Very cool EP, full support."

Jimpster - "Really like the sound of I Dont Know. Gonna try it out."

Nick Curly - "Arnaud Le Texier Sweat Mix is nice one."

Sis - "Cool release."

Michel de Hey Cool chords on Be Q and I Don't, very tasteful!

Diesel (X-Press 2) Liking this Le Texier remix for me.

Tania Vulcano Be quiet original and rmx are really cool...Its Not Her as well too ....full support....

Ralph Lawson Cool shit!!!!!!

Sebo-K Be Quiet & Drive is nice. Will play!

Brothers Vibe Quality works!

Richie Hawtin - Downloaded

Funk DVoid Love I Dont Know!!

Joris Voorn - "It's Not Her for me, thanx!"

Ellen Allien - "Its Not Her..i like!"

Orde Meikle - (Slam) - "Driving house -like this."

Federico Molinari - "Very cool EP!"

Mihalis Safras - "Damm loving original mix!"

Orde Meikle - (Slam) - "Be Quiet & Drive...yes."

Andy Baxter - (Pacha/Caf Mambo) - "Nice groove on the remix. Both versions are really good."

Martinez Brothers - "Love Be Quiet & Drive...Definitely playing!!"

Deetron - "Really nice bass groove in Be Quiet & Drive!"

UNER - "Safari Rules!! Great stuff always... Here Arnaud have the power! But the complete release its cool!"

AFFKT - "Good one! Will try it."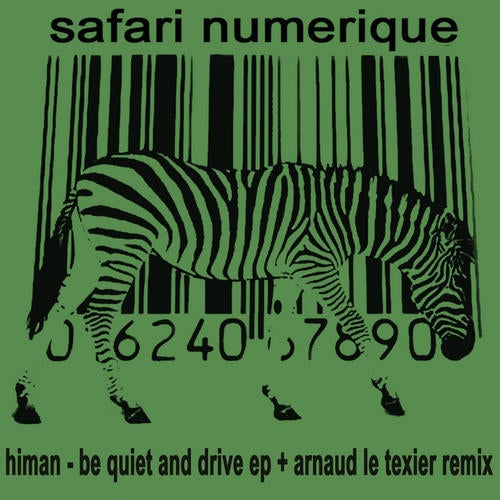 Release
Be Quiet and Drive