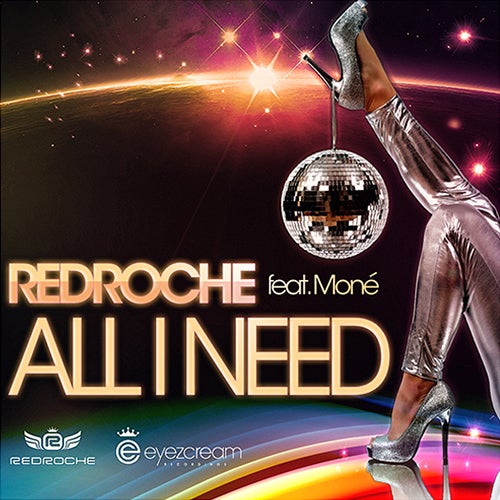 "When the sample hits it instantly grabs peoples attention. it captivates you When Moné begins to sing the reaction on peoples face and body movement showed to us what weve been thinking for a long time that disco WILL NEVER DIE!"
(Redroche Miami Music Week 2011)

Exactly 30 years ago, Salsoul Records released a 12" disco record that became an instant classic all over the world and still is considered today as one of the greatest songs every made. The band was Inner Life and the vocalist was none other then Jocelyn Brown. With inspiring words and an amazing voice Jocelyn moved a generation with an ultra powerful hook... "Ain't no mountain high enough, Ain't no valley low enough, Ain't no river wide enough.....from keeping me from getting to you". 30 years later & we fast forward to 2011 with what could be the summer's biggest anthem. Brought to the Amsterdam Dance Conference last year as an instrumental & played to select label heads, it instantly drove the A/R's crazy. Getting the green light from Salsoul Records and having the sampled cleared by them was a mountain onto itself but as we fly into the summer months we present Redroche's newest and hottest record EVER.

The sample is beautiful, the production is large & now the vocal seamlessly completes the package. Truly blessed with a God given talent and possessing all the qualities of an extraordinary Disco Diva the track was handed off to Moné who has appeared on such prominent labels like Defected, Strictly Rhythm and Soulfuric Records. Singing since the early 90's with a gospel background with influences such as Loletta Holloway, Aretha Franklin & Gladys Knight, Moné brings exactly what Redroche's instrumental needed to give it that disco magic.

Moné delivers a powerful performance like nothing you usually hear today and lyrics that will once again inspire and be sung by a whole new generation of music lovers. "Youre all I Need, Your Love, Your love sets me free". Keeping disco alive with sampled elements of Aint No Mountain High Enough, this amazing anthem by Redroche Ft. Moné - All I Need (I got You) is a must have record and a summer smash that will keep the dance floors screaming for more.

Major Support from:

Roger Sanchez, Kaskade, Kenny Dope, Chris Lake, Armand Van Heldon, Eric Morillo, Norman Doray, Tristan Garner, D.O.N.S, David Morales, Arno Cost, Adam K to name afew. Heavy remixes coming soon!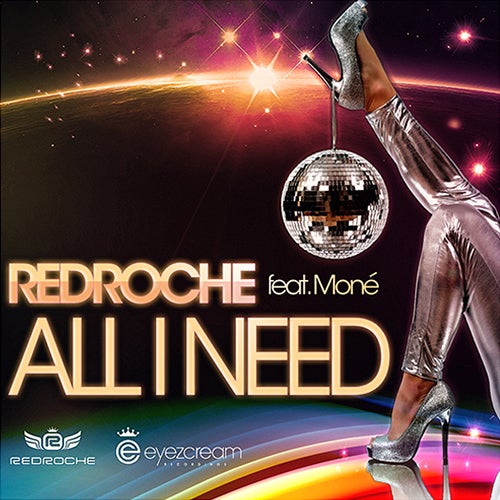 Release
All I Need