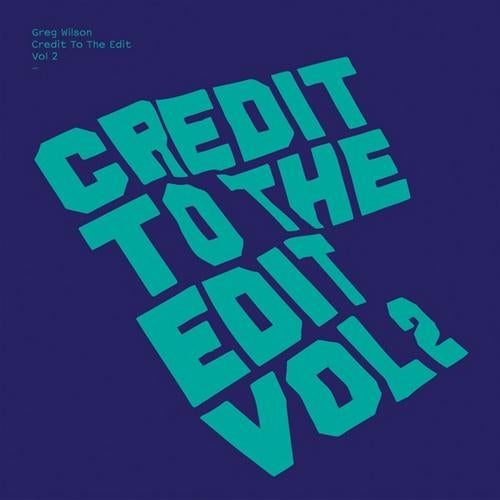 Four years on and Greg Wilson finally finds time to complete this long-overdue sequel to his scene defining 2005 compilation.

Whilst Credit To The Edit Volume 1, bar a couple of exceptions, focused solely on tracks originally released in the 70's and 80's, Volume 2 brings things right up to date, with two thirds of the album made up of recordings from recent years, all of which have done the business for Greg in today's clubs. Volume 1 connected the past to the present, Volume 2 provides a perfect illustration of how the present is being shaped by the past, with artists from both sides of the Atlantic producing great new tracks that take their inspiration from the type of music highlighted in the first volume, neatly serving to bring the project full circle in the process.

The current underground "Disco" scene, within which the re-edit plays a central role, is no longer purely the domain of an older audience who've delved back into what came before, having grown tired of the existing 4/4 formula that has dominated since the Rave explosion of the late 80's. Nowadays it's increasingly becoming the dance music of choice for a vibrant younger crowd who weren't born when many of the records played were originally released.

(In Gregs own words , taken from the sleevenotes from C2TE2 )

"When it comes to this scene that previously had no name, the original 70's Disco sound is but one of the ingredients that goes into the musical melting pot, for it's a far wider spectrum the DJ's are choosing their tunes from, taking in a whole span of styles including Boogie, Funk, Balearic, Cosmic, Electro-Funk, Italo, Hip Hop and other groove-based delicacies (House also features as part of the overall soundscape - as it was originally played during the mid-80's, in contrast to the 'all night long' monopoly that followed)."

An so Greg takes his (now digital!) scalpel to everything from Roxy's timeless "Love is the Drug", adding two minutes of floor friendly funk to the original 7" version, to last year's instant classic "Don't Turn It Off" from San Frans' 40 Thieves. "Voodoo Ray" get's stretched into a 9 minute hypno edit, 1gnition's 2008 favourite "Secret Sunday Lover" becomes a rump shaking instrumental, and Escorts' "Starlight" gets stripped back to a groove and a sweet vocal hook.

Sugardaddy's Levan influenced "Love Honey" , Nick Chacona / Anthony Mansfield's "Oh Snap", 'One Life Time To Live' by Gary Davis, and Crazy P's "Lady T" complete the contemporary roster, and anyone familiar with Gregs' sets will have come across his his dynamic and respectful re- jigs of Klein and MBO's icononic "Dirty Talk" and OMD's "Messages". Closing out the second installment is The Third Degree's 'Mercy', which perfectly illustrates the past / present balance of Greg's approach with its retrofied take on Duffy's recent hit, a fitting finale to an unforgettable compilation series.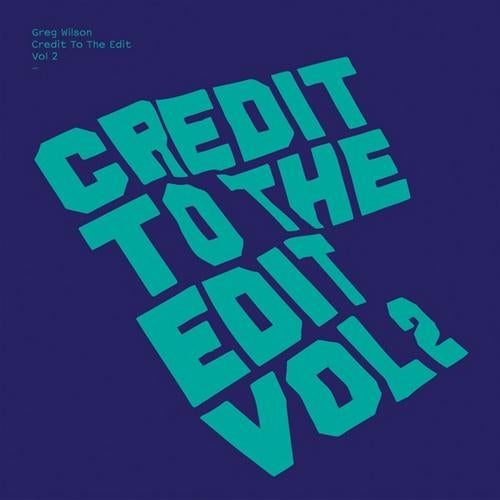 Release
Credit To The Edit 2