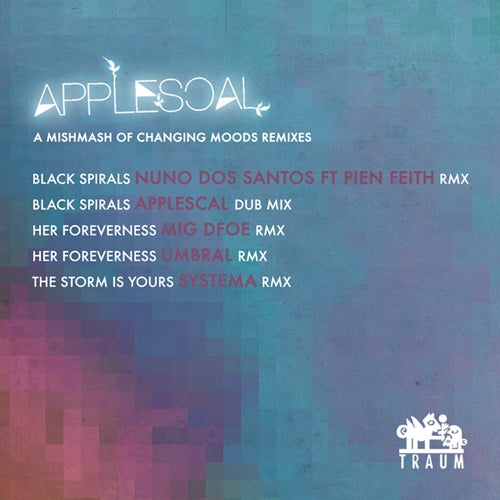 Release Date

2010-05-19

Label

Traum

Catalog

TRAUMV124
"We are proud to introduce one of Holland's finest producer and DJs: Nuno Dos Santos.
Nuno is a rising star in the Netherlands with his house DJ sets and remixes for Connaisseur, Manual Music, Wolfskuil and many more.
It is no surprise that he was able to convert the electronic original of Applescal´s "Black Spirals" ...which certainly was not an easy track to remix... into a deep funky and hypnotic dub-house track.
Nuno replayed parts rather than taking the original samples and has created a lovely tune, light and gentle and fairylike... that turns and turns and turns... hovering in mid air. We have to thank Pien Feith here for the extraordinary vocals on the remix that make the track so special.

Applescal challenged himself to go techno with his remix. Rough and tough and dirty, rocking and melancholic... this remix makes the transition from one stage to the next one. A grinding organ, that sound as if it had been used for 100 years, sounds that bring my flat mineral water on my table back to life... this track gives you the creeps.

Mig Dfoe has remixed Extrawelt for Traum before and here he features his phenomenal remix of "Her Foreverness", which seems for me inspired by Tuxedoomons "Creatures of the Night ". But sure Mig Dfoe has never heard of them. His remix is so emotional and skilful and changes dramatic textures in such a magic way that we can say Mig Dfoe is a master of electronica.

Umbral connects the melodies with dubby grounds... being a bit on the side of Klaus Schulze with his sequences, but he uses a lot of understatement with his dubby beats and slapping short snare sounds!

Sistema has recorded a remix before on Traum of Dominik Eulberg´s "Daten-Übertragungs-Küsschen". This remix shows again his unbelievable skill. It could be considered as a soundtrack for a kinky science fiction of the 70ies or rather a soundtrack for a David Hamilton movie. We believe this is cutting edge in it's own genre of generating a melange of atmospheres.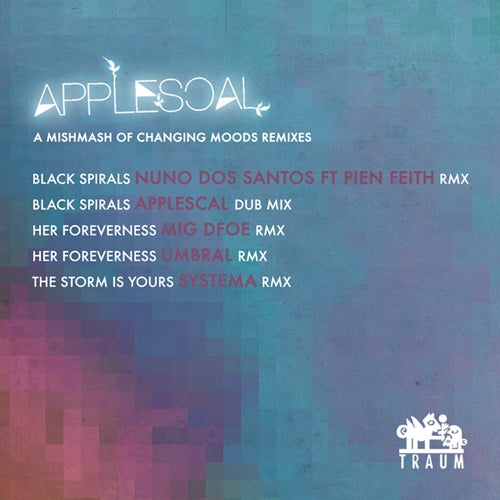 Release
A Mishmash Of Changing Moods Remixes
Release Date

2010-05-19

Label

Traum

Catalog

TRAUMV124