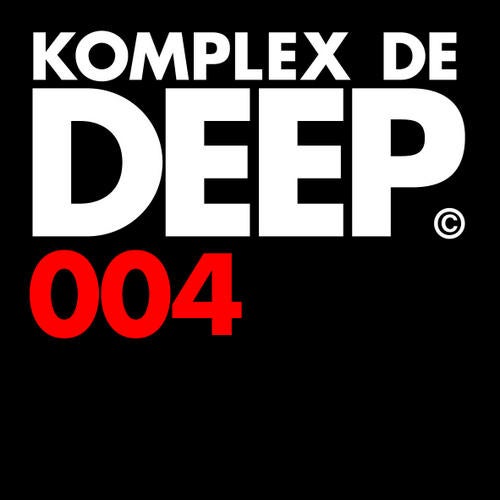 " Master-H and his incredible Komplex De Deep label return with their latest offering. After the critical acclaim the label have received for its past releases, and the wonderful support for the previous single from the incredible vocal talent that is Alice Orpheus, KDD returns to the dancefloor, with 'Rise'.

Teaming up with the legend that is Francois Dubois. The first time the pair have worked together since the labels first release. The pair turn out a devastating house workout. Deep warm synths, and heavy, killer keys, create a wonderfully moody, traditional workout, ready for all floors.

On the flip, H turns to Irish don and Barcelona resident Chymera, who turns in an electrified version of the original. injected with more pace and power than the original, the elements from the lead track hit he floor with added urgency. A great tech-infused cut, that will find favour across the board.

Komplex de Deep is rapidly becoming a firm favourite with the Xclusive DJ's, and Master-H is showing incredible scope and skill, in delivering some of the freshest, old-skool tinged house music of today. Keep it up my man!

Laurent Garnier- Mille mercis pour les deux nouveaux tracks J'aime vraiment beaucoup l'original , meme mieux que celui de Chymera (pourtant j'suis bien fan).....c'est tres beau encore du tres bon

Kenny Larkin – "Slammin!!"

Thomas Schumacher – "Lovin it!!!"

DJ Yellow - ""Like the orig... cool one!""

Craig Morrison - (Silicone Soul) - ""Feeling both a lot ... both brooding yet light and grooving at the same time will defo play! more spirited stuff from the Komplex De Deep dream team!""

Scope - ""Original is where its at! Will play for sure!!""

Jimpster - ""Fantastico!!! love the original on here.""

Tobi Neumann - ""I like rise original version.. pretty nice track!""

Matthias Vogt - (Motorcitysoul) - ""This is what I'm talking about! Detroit meets deepness, a five star result. Cannot decide between the supreme original and the even deeper remix. Big up, Lars!""

Hernan Cattaneo - ""Really good, both mixes.""

Sian - ""Superbly executed and slick fat deep house..oowheee!""

Davide Squillace - ""Supporton the original.""

Dan Ghenacia - ""Rise, this is great!!!! will play and will chart.""

Josh Wink - ""Original track is the one for me. A nice marriage of H & Lars! Deep and electronic. Chymera rmx is good too, just not my thing.""

Rocky - (X-Press 2) - ""Ace. Gotta love abit of Joanna! will definitely play on the radio.""

Paul Woolford - ""Loving Chymera's version here...""

Onionz - OH YES, NASTINESS FROM 2 OF THE NASTIEST CATS OUT THERE. VIVA LA DEEP.""

Stuart Patterson – (Faith) – "Chymera really on it at the moment, outdoing even the H and Dubois… Proper crossover house."

DJ Hell - ""Rise is great ! this is deep !i play it !!!!!!""

Arnaud Le Texier - ""Good remix from Chymera!""

Darko Esser - ""Feeling both mixes, really becoming of a fan of the label!!""

Karotte - ""Like the Chymera remix. i will play it.""

Brothers Vibe - ""Both mixes are tight - DEF play!!""

Groove Garcia - (DeeJay Magazine Spain) - ""I'm a Chymera fan! but the complete release is fantastic!!!!!!!""

Chris Colak - (Dinamo FM Istanbul) - ""Essential and pure groove alert. Driving like a convertible! Real good music. I love this label.""

Barry Redsettaz - (Spin 1038 Dublin) - ""Like the Chymera remix, nice fills and use of keys...""

Tom Wax – (You FM Germany) – "Massive tune!!"

Tsugi Magazine France - ""Nice!""

datatransmission.co.uk - ""Rise is gorgeous - warm, deep, sexy. Great stuff.""
"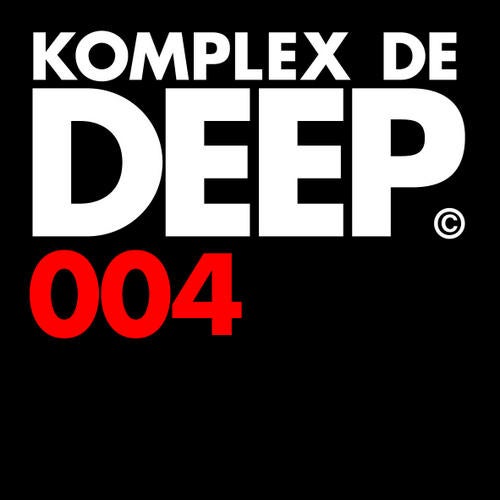 Release
Rise EP