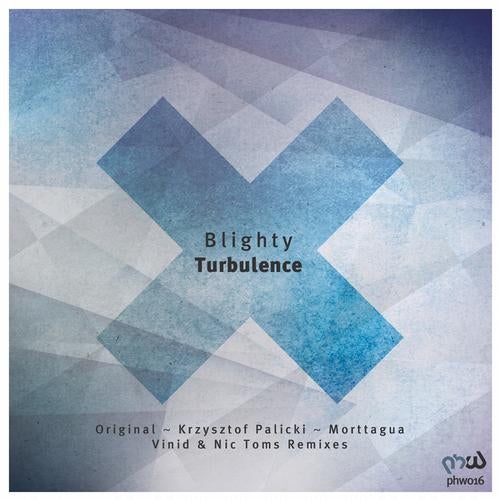 Release Date

2013-01-03

Catalog

PHW016
Dutch rising star Blighty makes a welcome debut on our imprint and he sure delivers a monsterous progressive trance banger with a title that is the perfect match of the track, "Turbulence". We think you will have something here, ready to drag your crowds in to pure madness!
This one flies of in style and from that point, you will be delivered a truly stunning piece, loaded with exciting elements, including driving twists and turns around every corner of the track. Expect superb bass chords, driving bass lines and high flying melodies that is here to stay, that's the least we can say. We are massively happy to be able to bring you this original work and we hope you will see Blighty back with us not to far away.
On remix duty we have our good buddy from Poland back, Krzysztof Palicki and he for sure delivers one more time for us. With his wonderful skills when it comes to deliver driving bass lines, we are quite sure you believe you know what is to come here and yes, your guess is definitely right. We are quite certain that you will feel satisfaction when you have gone through this very cool interpretation. Big pads are delivered and that together with the massive melodies makes this one a truly stunning journey that will leave no one untouched.
Next up on remix duty is a first time producer on the label and this time we have turned our attention to a label owner (Uplifting Music). Morttagua is a label owner/producer/DJ that is just growing in reputation. With his base very close to Copacabana in Rio de Janerio, Brazil, Morttagua has built another superb take on this track. With a neat pad building right from the start, that together with some nice deep kick drums and rolling percussion, you have something really nice and driving right from the start here. After 1.00 the ride goes down in tempo, just to be build up again and soon there after you will have a ton of elements working your ears at the highest level, after that there is no turning back my friends. This is a superb take on the original and we are really happy to involve this producer on PHW.
Last out on this release is the guy that delivered the original on the last release, Nikola Petrov aka Vinid. The producer hailing from Bulgaria delivers is style once again, this time as a duo since he teamed up with one of his best mates, Nikola Tomov aka Nic Toms. The guys delivers a very driving trance anthem with some superb and innovate ideas of the original that is built to a massive rework of "Turbulence", big bass chords coming up and bouncing melodies!
A really "phat" release with something for everyone that likes to rip their crowds to insanity and who wouldn't want to do that when having their floors filled to the maximum!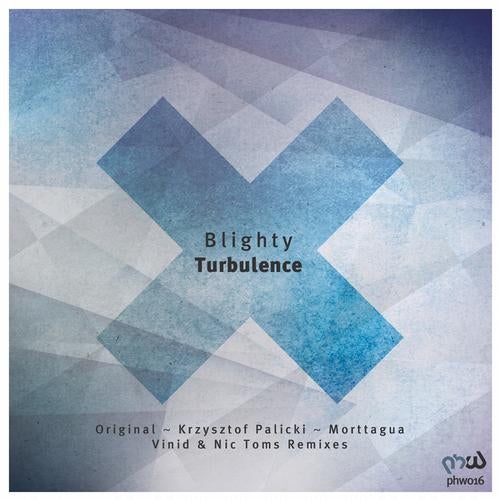 Release
Turbulence
Release Date

2013-01-03

Catalog

PHW016