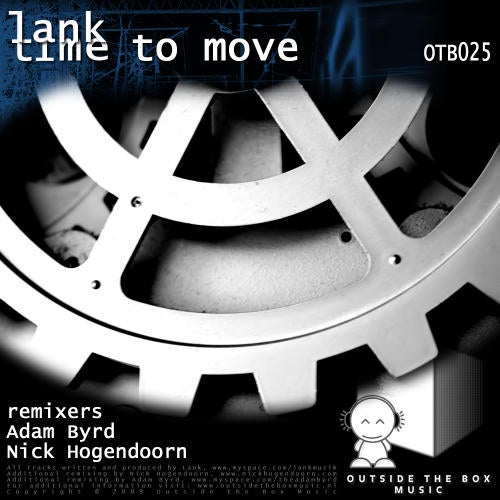 Extra Information:
Lank (Peter Golyan) is one of Hungary's most successful young upcoming producers. His work has not gone unnoticed, and after having released on labels like Tilth and No Smoking, his first artist album No Sense of Direction recently was signed to Quivver's BozBoz label. Amongst his followers we can count Djs such as Sasha, Anthony Pappa and Sander Kleinenberg.
Time to Move is his first release on Outside the Box Music, and it comes with 2 great remixes by none less than Nick Hogendoorn and Adam Byrd. The original has that typical Lank sound. Psychedelic effects, rolling grooves, flappy drums and charming melodies is how Lank himself describes it. It's a definite crowd mover, low in tempo but high in energy. For those that like the uptempo sounds there is also a dub mix included, which takes some of the original grooves and melodies but is mostly based on
a fresh, hypnotic new theme.
Nick Hogendoorn, well known from his collaborations with Eelke Kleijn, takes the original lead and gives it a slightly deeper touch he. Adam Byrd on the other hand has a more housey approach, definite peak time material than will get any floor going. Between these 4 versions we'd be very surprised if there is not one version that will rock your boat!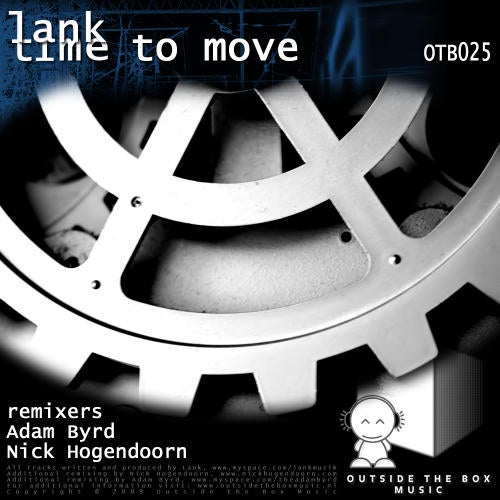 Release
Time To Move EP