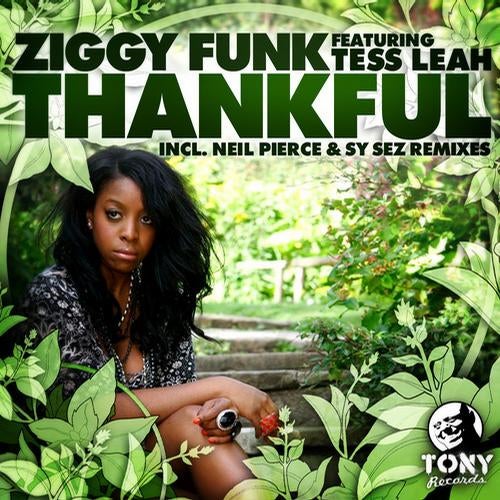 Release Date

2013-05-20

Label

TR Records

Catalog

TR029
DJ Feedback:

Sean McCabe - Dope song. Neil's mix is rockin!!!
Danny Krivit - Nice!
Mr Mike - Great release! Full support. Thanks.
Ralf Gum - lovely tune!
Ricky Morrison - Great package of mixes here! Thank you!
Andy Ward - this is a great release.. love ALL mixes.
Jerome Sydenham - Thankful(main mix) is the ticket!
Sarah Favouritizm - Super Package, gonna use all the mixes!
Pirahnahead - this is BEYOND BEAUTIFUL!!!! GO ZIGGY GO! Top!
Luis Radio - wicked song,one of my fav at the moment. been playing it everywhere like crazy. full support with the new mixes as well.
Groove Assassin - Slammin soulfulness!
Mr V - Feelin Sy Sez's Dub & Neil Pierce mixes... all in all it's a solid release.
Groove Junkies - Dope release. Full support!
Michael Fossati - A phenomenal soulful gem having timeless written all over...
Nick Adams - Stunning work. Loving the Vox, songs on the dancefloor - More!
Dj Mes - Thankful (Sy Sez Dub Mix) is doing it for me!
Antony Angell - Thanks for this release, will support the Main mix
George Mena - Sy Sez Dub is killer!
Souldynamic - Another massive release from Tony rec! all mixes sound great hard to make a choice! love it! full support, Thank u!
Mark Stone (UDM Show) - Massive TUNE! Full support from the UDM Radio!
Davide Fiorese - MAIN MIX IS FABOLOUS!!!LOVE IT!!!!!
Craig Smith - Feeling Sy Sez dub most
Ondagroove - Loving the bouncy synthy vibe of the Main Mix
Distant People - love that bass real bump to this mix, full support
Danny Clark - support on Neil's mix for sure.
Sy Sez - Great Release from Ziggy with the raw vocal vibes bought by Tess - Neils mix is an Anthem at our BeatPlayers event ! its great to be part of this package with my DUB mix too..
Peppe Citarella - great Sound.


Ziggy Funk feat. Tess Leah - Thankful (Incl. Neil Pierce & Sy Sez Remixes)

1. Thankful (Main Mix)
2. Thankful (Neil Pierce Beat Players Mix)*
3. Thankful (Sy Sez Dub Mix)**
4. Thankful (Neil Pierce Beat Players Instrumental)*

Written and composed by Ziggy Funk. All instrumentation by Ziggy Funk.
Lyrics by Ziggy Funk & Tess Leah. Lyrics performed by Tess Leah.
Mixed and mastered by Matthew Bandy.Published by Copyright Control.
Executive Producer: Tony Humphries

* Drum programming by Neil Pierce & Ziggy Funk. Arranged by Neil Pierce.
All Keyboards played by Ziggy Funk. Mixed and mastered by Matthew Bandy.

** Drum programming Sy Sez. Keyboards by Sy Sez. Arranged by Sy Sez.
Additional keys by Ziggy Funk. Mixed by Sy Sez.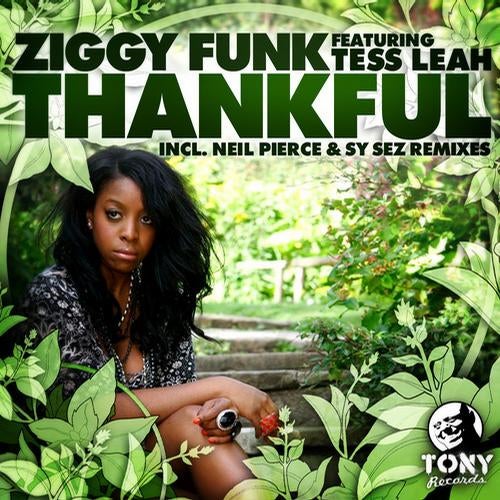 Release
Thankful
Release Date

2013-05-20

Label

TR Records

Catalog

TR029