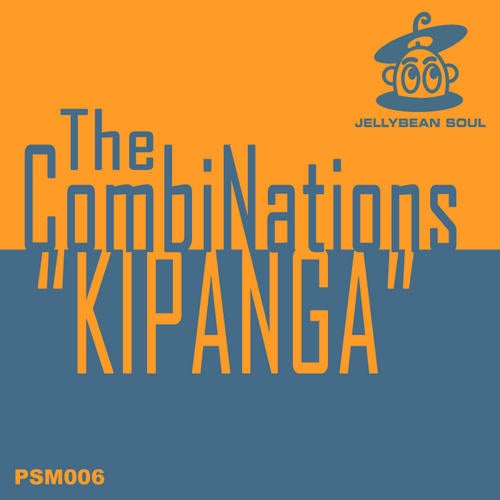 Sophomore release from the CombiNations on Jellybean Soul: Kipanga

Kipanga is the second single from New Jersey based production team,The CombiNations (Jammin Johnny Nunez, Ed Fresh Velazquez, and Jun Nunez).

Raised in Perth Amboy, the CombiNations grew up in an environment rich with culturally diverse music, exposed to hip-hop, reggae, R&B, Latin, funk, jazz, and trance. Our mission is to combine musical generas from different cultures to produce original dance music in order to release positive vibrations to the world. Our vision is to help keep House Music ALIVE!

Kipanga continues on the journey that began with Guanga- another strong package infused with a strong tribal house vibe. This single includes five incredible mixes all with a slightly different feel to fit any time and place - the Main Mix is deep and hypnotic, followed by the upbeat Afro Mix. Dont let the Ambient Mixs name fool you, this track maintains the deep vibe, coupled with ethereal strings. Finally theres the super hot and minimal Break Mix and ending with DJ Tools to round out this amazing release.

FEEDBACK:
Sick Track! Thanks guys! Can't wait to rock this at Uhuru Afrika. Thanks! - Adam Gibbons (Uhuru Afrika : Fela Lives!)

Great track, this will get lots of love at the Yoruba Dance Sessions. - Carlos Mena (Ocha/Yoruba)

This is really wicked can wait to play it! - Luis Radio (FCO)

Incredible African drums, so deep and lovely, congratulations to Jellybean Soul and The Combinations for this work. - Fruto Mejia (Sektor Media Group/Bogota, Colombia)

I'm really lovin' this. A superb slice of Inspirational African modern Soul, and then some... Full support - Dr Bob Jones (Samurai FM, UK)

This track is tribalific! Right up my alley! The Combinations Kiganga project is full of percussion madness, something here for all djs who love percussive grooves and afro drum beats. - Tony Carrasco (New York City / Berlin Germany)

Nice tribal work-out! Ambient Dub is killer - John Jones (Hed Kandi)

DOPEEEEEEEE Abicah Soul (Chicago)

My boys from the Jersey are on FYIAH!!!!! - Fabio Genito (Vega Records/GotSoul Records)

Ohhhh yessss , this is definitely for me! Will present on the radio as well as play it out in clubs - Laurent Garnier (France)

Strong Tribal mixes! Ambient Dub adding something for the heads - Baggi Begovic (Rotterdam)

Nice track in the usual afro-rhythm style of Priti Soul! Tony Humphries / Jacko

CREDITS:
Produced and Mixed by the CombiNations
Written by Johnny Nunez and Julio Nunez
Published by Combinations Music / My Soulmate Songs (ASCAP) / My Innersoul Music (BMI)
Percussion: Edgar Velazquez
Keyboards: Johnny Nunez, additional keyboards by Julio Nunez

Mastered by Emanuel Geller @ Salz Mastering Cologne, Germany

Executive Producers, Ed Dunn, Priti Gandhi and Jellybean Benitez

Visit us at our website: http://www.jellybeansoul.com

Facebook:
http://www.facebook.com/pages/New-York-NY/Jellybean-Soul/8133353042

Twitter:
http://twitter/jellybean_soul

Jellybean Soul TV:
http://www.youtube.com/jellybeansoul

MySpace Links:
http://www.myspace.com/jellybeansoul

For inquiries, please send email to:
info@jellybeanmusicgroup.com

(p) & © 2009 Fuego Media, L.L.C.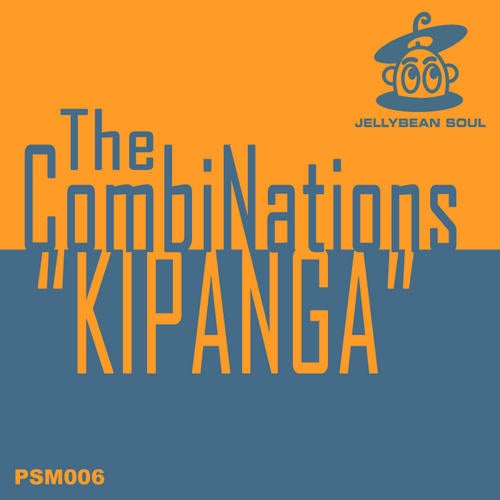 Release
Kipanga