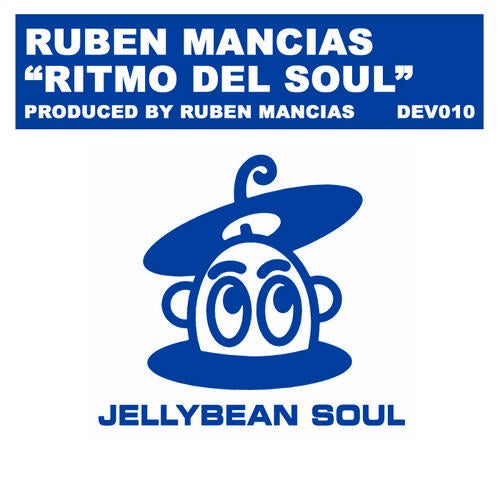 Ruben Mancias follows up the very successful "I Rise" with the beautiful latin jam "Ritmo Del Soul". This sexy, soothing track will take you back to the long, hot sweaty nights of Summertime.
The Main Mix has an infectious piano melody that takes hold and never lets go. The Con Guitara Dub goes a little deeper and features a killer guitar solo, with a few vocal bits thrown in for spice- this mix is for the true Heads! Finally, the Samba Dub changes up the arrangement, but maintains the groove for yet another playful romp.
Written and produced by Ruben Mancias
Recorded and mixed by Chris Lum @ Moulton Studios, SF
Bass - Andrew Higgins
Piano - Charles Spencer
Accoustic guitar - Jeff Buenz
Ruben Mancias Music / My Soulmate Songs (ASCAP)
Executive producer: Eric Baca
http://www.jellybeanmusic.com
http://www.myspace.com/jellybeansoul
http://www.myspace.com/rubenmancias
For inquiries, please send email to:
info@jellybeanmusicgroup.com
(p) & © 2008 Fuego Media, L.L.C.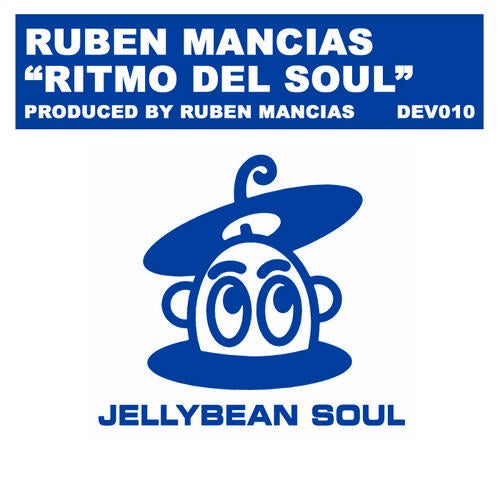 Release
Ritmo Del Soul