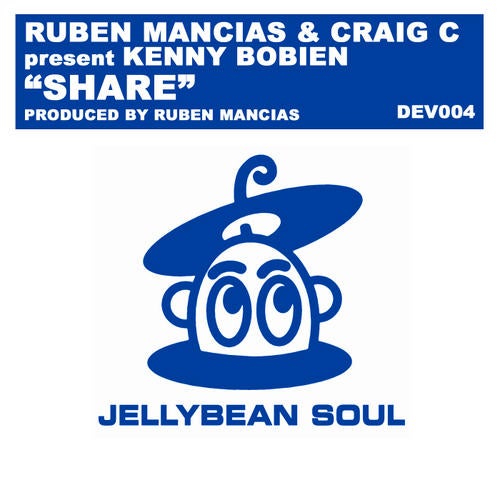 Share embodies the purity of house music, as it tells a story of love through inspirational lyrics and captivating vocals!

There is no need to be greedy with this track, because it's all about sharing on this latest release, featuring the smooth, tender vocals of KENNY BOBIEN. 'Share,' produced by RUBEN MANCIAS (Devotion, SF) and CRAIG C. (formerly of the Pound Boys) This intimate track combines a jazzy, rhythmic, bass line with Bobien's powerful falsetto, reminiscent of the Motown sound, stimulating the body to dance, and the heart to really 'feel' the song's uplifting passion.

The MAIN VOCAL MIX starts off with a heart-pounding, bass kick, the ol' school bells enticing the audience to the dance floor. Building up the track, the fusion of powerful bass, funky guitar and classy piano make this track an instant hit for lovers and dancers alike. Perfect for larger rooms or even smaller venues, the versatile track uses its musical pull to draw in crowds and keep them going. RUBEN'S DUB features the same intensity, but with a with a more deejay friendly sound, The latin influence is undeniable in this pumping mix, as the fusion of drums and percussion make it an impressive alternative to the main mix. The CRAIG C. MIX takes drumming to another level, as this vibrating rendition appeals to large energy-driven rooms.

Produced by Ruben Mancias
Written by: Ruben Mancias and Kenny Bobien
Published by: My Soulmate Songs (ASCAP), Off The Top Music (ASCAP)
Vocals by Kenny Bobien

Executive Producer: Eric Baca

(p) & © 2005 Fuego Media, L.L.C.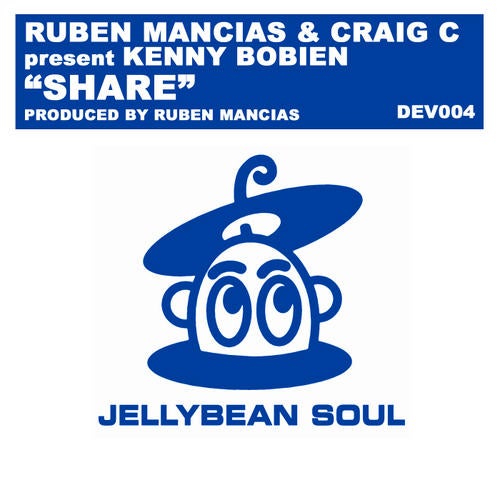 Release
Share