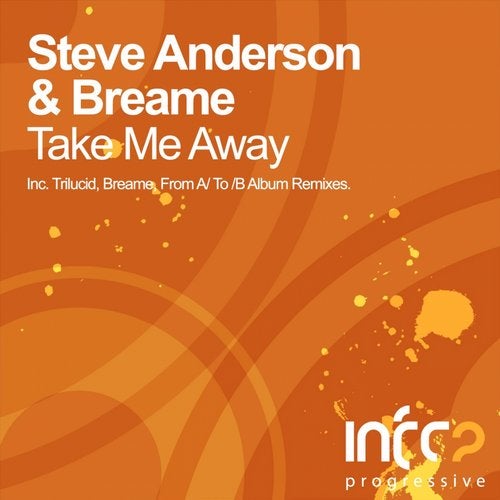 Next up on InfraProgressive, we welcome an artist who needs very little introduction, an artist that has become a firm favourite in the trance scene, not only with his stellar tracks, but his unique vocal talents too.

Steve Anderson & Breame join forces for our next release with the delightful 'Take Me Away'. As one of the centre pieces from his debut artist album, this emotional, yet perfectly uplifting summer track is a real winner.

The package also includes essential remixes from Trilucid who do what they do best, and Breame adds his own personal touch and completes this mouth-watering package.

A message from Steve Anderson:
"Take Me Away" is the most special song I have ever written, as it came straight from the heart, and I wrote it for my Mum. In recent years she was diagnosed with cancer, a late evening phone call that I will never forget, for all the wrong reasons. After a long fight and fantastic treatment, we beat the cancer and my Mum is today cancer free. I wanted to pay back Cancer Research UK somehow for how well my Mum was treated throughout, and so I wrote this song telling of how I felt, throughout everything that happened. To add to that, in conversation with my pal Andy Tau a couple of years back, he told me in confidence that he himself had been through cancer and recovery, at a much younger age of course. I have been an Andy Tau fan forever, so when Andy offered to remix the song, and we agreed to give all of the sales proceeds to charity via release on Infra Progressive, everything fitted and felt exactly right.

My A/B Project partner and long term friend Breame also produced the track with me, and together with Andy's Trilucid remix, this package has something for everyone. PLEASE support us in our quest to help Cancer Research UK, because they really do make a big difference.

A message from Andy Tau:
A couple of years ago I found a strange lump, I went to the doctor straight away, was diagnosed with cancer, booked in for an operation and successfully treated and I am now cancer free. Thanks to fantastic doctors and staff and swift developments in medical science I was able to catch my illness quickly enough to make a full recovery and now I want to try to give something back. To that end, after talking to Steve and the fact that his mum also had, and won, a fight with cancer, we decided to team up to release a track on Infrasonic with all our royalties going towards Cancer Research, a fantastic UK based charity that funds huge amounts of research on fighting cancer.

Steve has written and sung a beautiful song about his mum and I have done a remix of it for the release. I hope you like our track and thank you for reading this and for supporting us.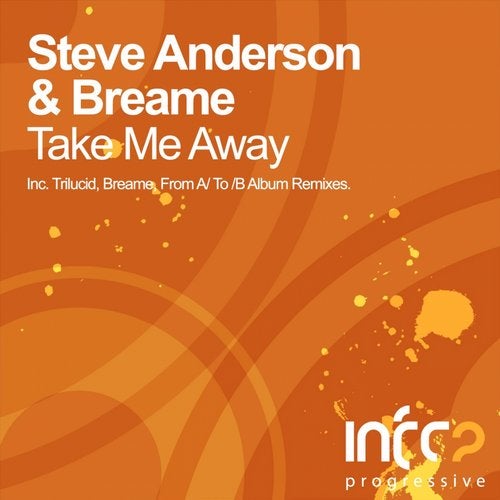 Release
Take Me Away