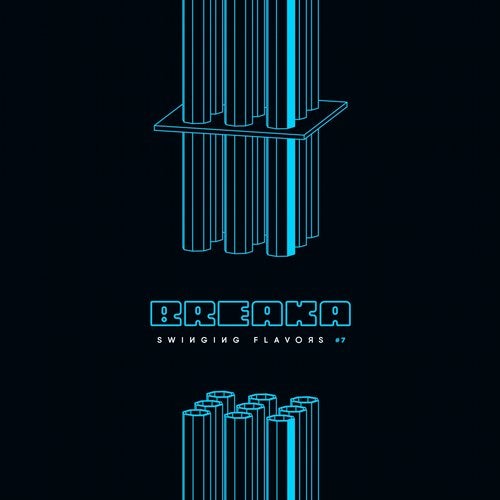 Swinging Flavors is BACK! After releasing material from names such as Simon Off aka Sun People, Moresounds, DJ Madd, Ticklish, Sully, Addison Groove, Sully and Itoa our 7" vinyl series devoted to Bass Culture and dancefloor vibes is back again (and again and again) with the the Seventh One aka BMRSF007.
After having a Japan Minimal Footwork vs Chicago Original Footwork soundclash (with DJ Fulltono and DJ Earl's "Tribal Dancer" aka BMRSF005) and a proper "Atlantic Connection" - in the name of Bass Music obviously (with "55555" aka BMRSF006 signed by Sinistarr and Om Unit - under his iconic footwork moniker Philp D. Kick), now it's time for a full UK Rave collab!
On the A Side you'll find Breaka's "Damn Hot": the Leeds bass producer now based in London - and Desert Sound Colony's Holding Hands imprint / Modern Ruin / Good Street Records affiliate - gives us a proof of his bass addict attitude with a out of mind drum-rave crazy work that will become a milestone of your future DJ sets, we already know that.
On the B Side "Damn Hot" gets a full treatment by Danny Scrilla: the Cosmic Bridge / Civil Music affiliate turns the original one in a proper UK Rave banger, simply as that. We'll bet You will buy to copies to spin of this one!

Breaka:
Leeds native - London based Charlie Baker is one of the most interesting new talents in nowadays UK bass music scene. He released music for labels such as Modern Ruin, Good Street Records and Desert Sound Colony's Holding Hands imprint moving his unique and weird style in different genres, from jungle to footwork passing through proper UK rave sound. Breaka is also a radio and club DJ - with appearances on networks such as KMAH Radio, 199Radio and Reprezent Radio.

Danny Scrilla:
Munich based Danny Pirkl is a well-known player in German Bass Music scene: under his moniker Danny Scrilla, Mr. Pirkl has built since 2009 a huge discography on several drum'n'bass & jungle international label, from Dfrent Music to ZamZam Sounds passing through Civil Music and Om Unit's Cosmic Bridge, which has recently released his debut solo album, "Ancient Musical Box", a deep journey through ambient / lo-fi analog sounds and hyper-speed drum patterns.
Danny is also a great DJ too - check his latest Boiler Room performance in his hometown, you'll dance on it for sure!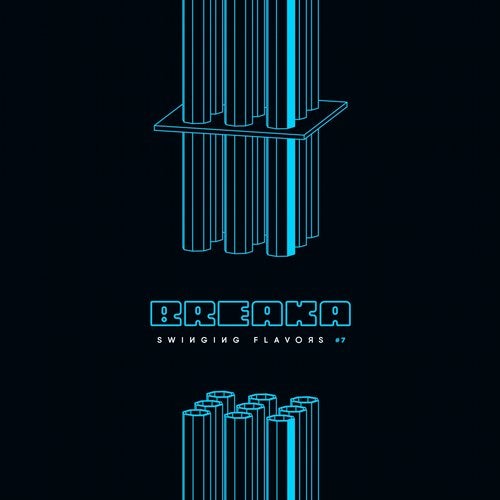 Release
Swinging Flavors #7