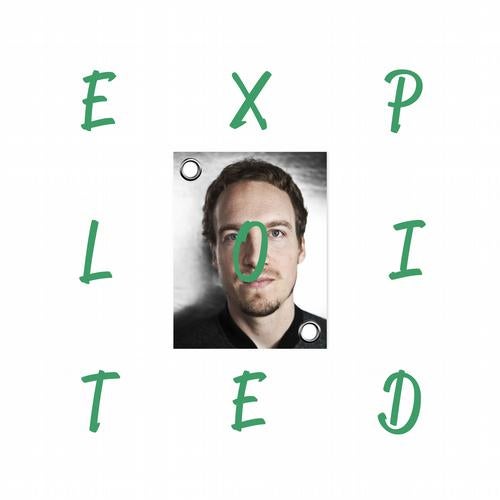 Release Date

2012-11-05

Label

Exploited

Catalog

EXPDIGITAL25
As Kitsune recently stated:
'The Daft generation is everywhere around us and shows no sign of drying out. In Düsseldorf, Lorenz Rhodes doing his bit and occasionally strikes gold.'
Lorenz Rhode has disco balls for testicles and crushed velvet for chest hair, an inhumanly funky being with an inhumanly funky catalog of music.
For Kitsuné Maison 14 Lorenz Rhode teamed up with Jamie Lidell on 'Any Kind Of Pressure'. Here is a little video of them performing the song which is part funk jam, part disco freak out, like a meeting of Stevie Wonder and a New Jack Swing house band at a tropical disco campfire bonanza:
http://youtu.be/l7YBgko_gNs

For Germany: (http://vimeo.com/51347976)

It's been nearly 2 years since his last release on Exploited. Meanwhile Lorenz remixed Moullinex for Gomma, Yelle for Kitsune, Strip Steve for Boys Noize, Cassian for Bang Gang and a few others and played shows all over Europe.
His comeback 'Superficial Robots' on Exploited is all laser drums, bubbling bass arpeggios, 808 snares and Herbie-ish chord riffs featuring the voice of Coco Solid from New Zealand of dance-outfit Parallel Dance Ensemble who released an album on Permanent Vacation last year.
On the remixtip Exploited features producer of the moment: Jimmy Edgar from Detroit - whose tracks on Hotflush, K7! and Warp have became essential for many DJs worldwide.
Jimmy comes up with a totally new interpretation for the clubs - keeping the robot groove alive like Berghain techno:)

The Jimmy Edgar Remix is already supported by Huxley, Totally Enormous Extinct Dinosaurs, Noir, Steve Aoki, Amine Edge, Headman, Adana Twins, Round Table Knights, Dyed Soundorom, Cosmo Vitelli, The Mekanism, Boris Dlugosch, DJ Hell, Tomas Barfod, Homework, Sinden, Trickski, Hot Since 82, Dj Feadz, Djuma Soundsystem, Wildkats, Adriatique, Etienne Tron, Mercury, Chopstick, Tim Paris, Timo Garcia, Michael Reinboth, Jaymo, Zombie Disco Squad, Crowdpleaser, Daniel Dexter, Alex Barck, Justin Miller, Waifs&Strays, Ruede Hagelstein...

Early Feedback:

Totally Enourmous Extinct Dinosaurs: Nice release. Jimmy Edgar Remix is wicked as always. And thank you for sending something that isnt Deep House.

Huxley: Jimmy Edgar Remix is doooope. Original is cool too.

DJ Hell: Jimmy's mix is dope.

Steve Aoki: Support!

Noir: Jimmy Edgar Remix is the one for me. Original is pretty interesting too.

Wild Kats: Original is wicked!

Headman: Jimmy Edgar Remix rocks!!!

Chopstick: Jimmy Edgar Remix is awesome!!!

Adriatique: J.Edgar rocks!

Hot Since 82: Jimmy Edgar for me:)

Sinden: Both tracks are working for me. More mileage from the Jimmy Edgar mix but the original I prefer to listen to.

DJ Feadz: The remix is good! Thank you!

Tim Paris: Solid EP!

Justin Miller: Jimmy can turn anything into instant gold.

Michael Reinboth: Always like Lorenz's quirky funky stuff. Cool Jimmy Edgar Mix as well.

Round Table Knights: Cool Jimmy Edgar Remix.

Adana Twins: Fuuuuunky!

Zombie Disco Squad: Lovely.

Jaymo: Lorenz is a real talent - love this.

Homework: In 2004 I bought a 12" called Access Rhythm and it would be one of my most cherished slabs over vinyl for years. The producer of that EP was Jimmy Edgar - a man I've held in high regard ever since. His remix is just awe inspiring. Brings me back to the moment I first heard his unique brand of music. Thanks for this!

Crowdpleaser: Nice Jimmy Edgar Remix!

Brett Johnson: Jimmy's mix really killz. Thanks.

Cosmo Vitelli: I quite like the original.

Timo Garcia: Excellente! Très chique!

Robert Owens: Cool track.

Daniel Dexter: Dope tunes!

Boris Dlugosch: Super Track! Jimmy Edgar Mix fuer mich.

The Mekanism: Bomb!

Trickski: Hyperactive but great! J.E. is on fire!

Mercury: Dooooope. Jimmy you're my hero...

Moonbootica: Vacation on Rhode Island! Remix is nice too.

Ruede Hagelstein: Hell, I drop the Jimmy Edgar Remix.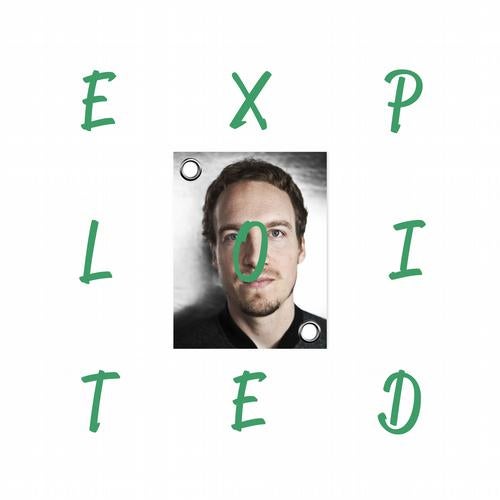 Release
Superficial Robots Feat. Coco Solid
Release Date

2012-11-05

Label

Exploited

Catalog

EXPDIGITAL25