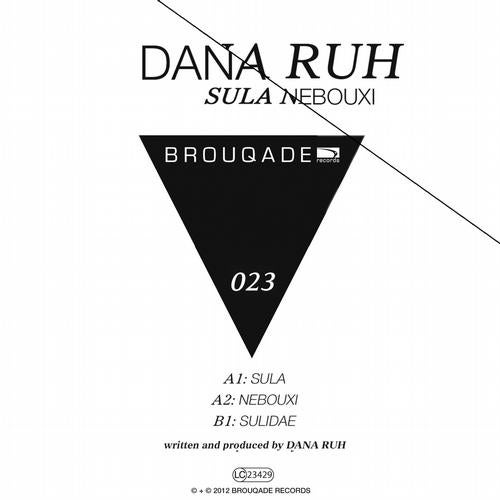 Release Date

2012-12-06

Label

Brouqade

Catalog

BQD023
Tune in: Dana Ruh brings BROUQADE back into the Winterseason. An EP completely rounded, mesmerizing from first to last.
SULA wakes with vivid snares. Precisely produced, finely tuned arrangements and driven by a straight beat and a pulsating bass line, the track develops with its deep clubsound to a veritable groover.
Cautious in the beginning NEBOUXII gains its self-esteem, builds up subtly, pushes and drives forward and spreads its hypnotic appeal. The mood is constantly high and takes its time to fully develop.
SULIDAE brings you back from the previous hypnosis and gives you insight in a different world: charming vocals glide on a steady synth line, when all around a poetic magic is revealed and some ingenious elements are pulled out of the hat.