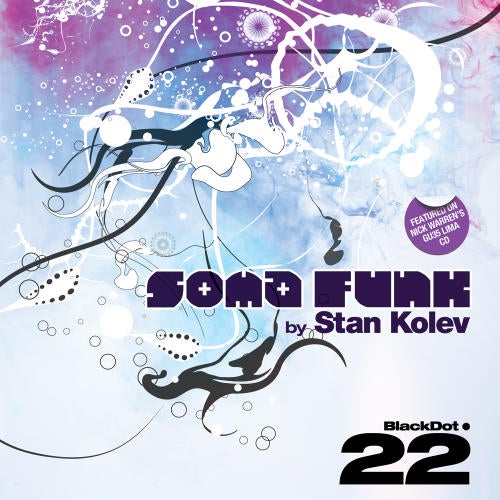 We are proud to present our first release for 2009, and what better way to kick the year off with a release coming from Ready Mix's hardworking prodigy, Stan Kolev. Stan is no enigma to the music scene as his seminal productions, and most notably his acclaimed debut album entitled Emotional Content in September 2007, have earned him support from across the board and will continue to ripple out for years to come.

Stan's latest release is called Soma Funk, a title that fits the song just like a glove. Slamming from the get-go, it invigorates body, mind and soul. It carefully picks up the pace and augments the energy level by gradually unveiling its complex structure: an infectious groove armed with crunchy drum patterns, memorable soundscapes, a throbbing bassline, cool vocal snippets and a beat that's in your face. This electrifying tune is sure to get dancefloors moving & grooving.

The first edit is brought to us from none other than our very own label man Big Al. Working his magic on Soma Funk, Big Al's Tech Edit offers an unequivocal, toned-down, rawer definition that's nothing short of an eyebrow-raiser. The abstraction of certain obvious sonorities found on the main mix gives the track a back-to-basics twist, as if to let the listener know where it all came from. Many will favor this stripped down version.

Renowned Hungarian producers Yvel and Tristan do their thing on the second remixing job. They step to the plate and render a terrific remix from start to glorious finish. So hot that it firmly landed a spot on the latest Global Underground compilation mixed by Nick Warren: GU35 Lima. Yvel and Tristan intelligently make use of sounds stemming from different eras, conjuring up images of the past, present and future. Old fuses with new as splashes of electropop and retrosynth meet elaborate spacey pads and modern-day progressive house. Original elements have been reworked, embedding the track with complementing melodies and sounds, giving it an eerier, deeper, more compelling feel.

As Ready Mix Records continues to grow, it is our mission to find and introduce new global talent. Joining the Ready Mix crew are Nosmo and Kris B, famous for their work with Baroque Records, Anjuna Records, Toolroom Recordings, Supra Recordings, Avex (JP), and collaborations with artists such as Astro & Glyde, Eelke Kleijn, Nalin & Kane, Stan Kolev, Sebastian Davidson, Tiger Stripes and D:Fuse & Hiratzka. They've also made a name for themselves as the infamous live electronic group, Grayarea. Their combined list of past gigs and studio accomplishments is extensive to say the least, with tracks featured on compilations from Tiesto, Global Underground, Ministry of Sound, Slinky, Moonshine and Ferry Corsten.

Nosmo and Kris B offer two brilliant remixes, one named the Intro mix, the other, the Dj mix. Both remixes offer similar melodic figures, with either, the emphasis, addition or subdual of certain sounds and patterns (making the second mix more straightforward and dj friendly). But on both counts, the beats are addictive, the chimes are crisp and the predominant melodic arrangement is a pivotal segment, as it tints the track with a warm, analog flavor. Rich in emotion, magic and bliss, Nosmo and Kris B's work on Soma funk leaves a staple in the hearts and minds of listeners, never to be forgotten.

Standing out as an instant classic, Soma Funk delivers. Djs, music collectors and audiophiles will be very extremely pleased with this latest Ready Mix Records release.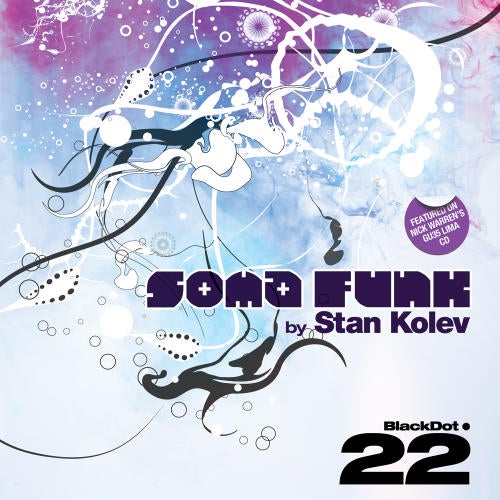 Release
Soma Funk