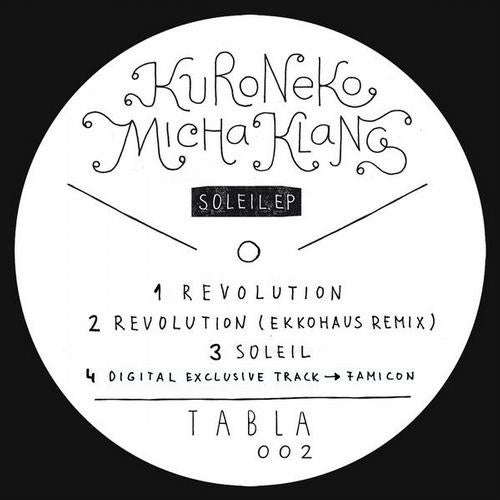 Opener ?Revolution' is a stripped back bit of machine house funk. Gently undulating synths are a little unsettled and unsettling as oversized hi hats dance a jazzy dance up top and solid kicks propel the thing along. Some muffled vocals come in at the mid point but this is all about the kick clap combo and its mission to make you dance.
Its' Ekkohaus, following his debut full length album ?No School', who remixes the track into a much cleaner but trippier track. The drums and percussion are restless, impish synth spirits dart all about the arrangement and it's more a garage shuffler than anything else, complete with warm chords and plenty of bristling energy.
?Soleil' means business from the off with a big scraping and monolithic kick setting the tone to techno. But interestingly as things unfold the track loosens up and gets coloured with plenty of deft chords and wriggling little hooks. Exuding a rich late night vibe it eventually makes way for last track ?Famicon' which offsets weird, atypical little machine hooks with much more musical and soulful chords. It's an interesting combo and a slightly off kilter arrangement overall that sounds like little else out there right now.
Already then, Tabla is proving it doesn't do things the standard way with this release sitting nicely left of centre of the house norm.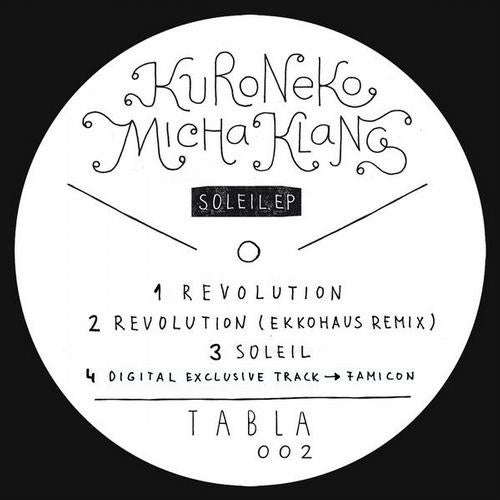 Release
Soleil EP