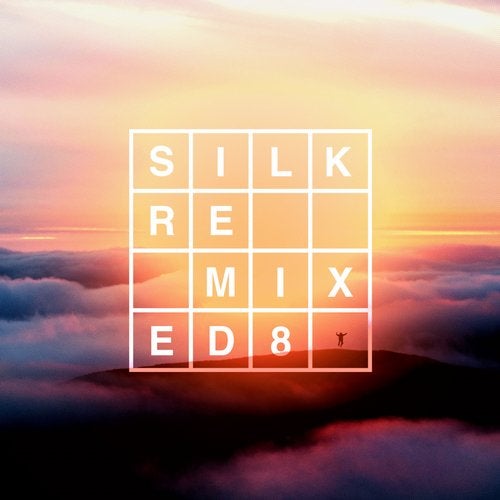 Release Date

2018-11-30

Label

Silk Music

Catalog

SILKM196
Silk Music proudly presents "Silk Remixed 08," the eighth installment of the annual series, featuring a coterie of deep, progressive, and trance sensations from our core roster.

Versatile Russian phenom Stendahl kicks off the 'Remixed' album by breathing new life into "Just Believe," the LTN and Kokai feat. Arielle Maren vocal classic. Not unlike the original, a chilled groove unites with a harmonious atmosphere, courtesy of a few gorgeous new piano riffs from Stendahl, not to mention Arielle's effortlessly beautiful vocals, which, indeed, prove timeless. Stendahl's blissful instrumental themes include a thrilling new synth lead, which, during the climactic main breakdown, gives his remix a more anthemic feel.

A new release from English deep-progressive maestro Marsh is always a much anticipated event on our label, so it is especially thrilling to share his characteristically chilled, yet soulful new take on "The Ocean's Feedback," a lesser-known gem by Canadian breaks and downtempo guru Harold-Alexis. Taking cues from the song's name, as well as some of the seaside motifs in the original, Marsh's wistful soundscape evokes a crisp, overcast, late-autumn afternoon, whilst strolling alongside the shore. Glimmers of hope permeate the melancholia, though, especially as the steadily crescendoing melodic themes reach their emotional peak in the breakdown.

Extraordinary American composer eleven.five contributes an innovative take on Enviado Vida and DASHANIKON's sultry vocal number "What Did You Feel." A suspenseful deep-progressive groove, permeated by a symphony of crystalline synth effects, ultimately reveals the first of several breakdowns, in which the vocal takes center stage. The groove begins anew at the quarter turn and once again begins a patient crescendo, this time culminating in an extended vocal solo. DASHANIKON's delicate, yet sensual vocals coalesce with eleven.five's elegant melodic accents to soothing and, dare we say, erotic effect.

On the warpath of late, Ukrainian maestro Hexlogic unearths the Schodt masterpiece "The Difference In You" and gives it his funky, after-hours, and, of course, deliciously deep treatment. Stalactites and stalagmites abound, as we proceed on a cavernous aural voyage. Hexlogic's hypnotic remix pays homage to the original version in a variety of subtle ways, including a swirling array of vocal stabs, surrounded by hallucinogenic synths.

Our community has been captivated of late by the visionary soundscapes of Australian virtuoso Elypsis, which are at once dreamlike and emotive; we enthusiastically present his breathtaking progressive rendering of Stendahl and Ai Takekawa's "Soldiers." In the early going, blissful melodic layers flow over the listener like a sonic ablution; once cleansed, Ai Takekawa's forlorn vocals seep into our tender souls, as she lays her wounds bare through song. As the track progresses, the rhythm and overtones intensify, as to suggest that there is no greater power than shared vulnerability.

Weaver of atmospherically ornate aural tapestries, the virtuosic Jay FM lends his compositional gifts to Gregory Esayan's "Make A Wish," a transportive, dreamlike progressive favorite. Rising to the tall challenge of remixing one of Esayan's most beloved compositions, Jay FM paints his canvas with a variety of resplendent melodic motifs. The soundscape evokes an aura of both innocence and hope, thereby liberating our inner child and restoring our idealism.

Hexlogic contributes another profoundly evocative take, this time targeting the angsty LTN, Ad Brown, and Cat Martin vocal progressive classic "Miss You." With the addition of an irresistibly deep and hypnotic groove, Hexlogic injects pathos into an already moody soundscape, culminating in Cat Martin's heartbreaking refrain, "It's nothing new how much I miss you."

Polish-born, Manchester-based newcomer White Leaf is a composer we've been tracking for awhile; we're delighted to finally feature one of his intricate, deep, and soulful productions on our label, in the form of an inspired interpretation of Airdraw's "Olaen," a classic that was featured on Above and Beyond's "Trance Around The World" many moons ago. A delicate groove is backed by a variety of atmospheric and symphonic effects, which coalesce to create a dreamlike soundscape. Subtle melody lines and organic percussive effects enhance the after-hours, lost-in-a-forest aura of the tune, which reaches a stirring climax at its midpoint, when the poignant breakdown theme from the original version seeps through the arrangement.

Kicking the compilation into top gear, trance and progressive phenom Andromedha offers a euphoric remix of one of our label's most beloved singles: Vintage and Morelli's "Daydream." A roaring bassline establishes the adrenalin-fueled tone in the early going, as the signature vocal hook ("Who are you?") from the original version tantalizes the listener. The soundscape continues to crescendo toward the main break, where many of the gorgeous themes from the original mix climactically unite with Andromedha's exhilarating new (trance-influenced) melodic layers. The ecstatic drop to follow is nothing short of an out-of-body emotive experience, sure to rouse the most stolid spirits amongst us.

Remixing the eleven.five and Arielle Maren favorite "Remember," veteran sensation meHiLove blesses us with a much anticipated return to our imprint. Known for exceedingly beautiful, melodic arrangements, the Ukrainian virtuoso imbues his ornate interpretation with romantic and lush instrumental motifs, while Arielle Maren's effortlessly ethereal vocals soar overhead. "Do you remember?", Arielle inquiries periodically throughout the arrangement, including the moving breakdown. Our response, of course, is the following: How could we forget?

Making waves this year with stirring productions like "Perfect Travel" and, well, "Sea Wave," rising Russian talent Mcvinski serves up a true melodic progressive trance gem: a rapturous take on Universal Solution's "Pressure Point." A nostalgic nod to the layered melodic classics of the legendary Cressida and Andy Moor, Mcvinski's remix begins with a deep-progressive groove and, soon thereafter, bathes the listener in a blissful soundscape of dancing arpeggios and heavenly pads. By the time the song reaches the drop section, the listener has been propelled into the far reaches of the stratosphere.

Collaborating for the first time in their storied careers, Polish heavyweights Sundriver and Nitrous Oxide pay homage to the golden era of trance via their thrilling new remix of Terry Da Libra's "Eunoia." Seemingly extracted from the pinnacle of the "Trance Around The World" epoch -- that is, the early-to-mid 2000s -- this uptempo affair has the nostalgic flavor of progressive trance, back when newly converted fans were first feeling goosebumps from the nascent genre. Flashing forward more than a decade later, we find the two veterans still garnering inspiration from celestially-sourced melodic themes, not to mention thunderous, club-killing beats. The result is a reminder of the unadulterated bliss that is pure (progressive) trance.

Bringing "Silk Remixed 08" to a close, venerable label stalwart Jayeson Andel, whose monthly Silk Music Showcase mixes evince his boundless creativity, treats us to a captivating take on Skyline Drive, Allay, and Astroleaf's "Ocean Boulevard." Originally a synthwave-tinged tune, Jayeson's interpretation is a genre-bending aural feast that blends elements of complextro and progressive house as well. Euphoric pads and robust percussion ultimately are met by a kaleidoscopic lead synth motif, which instantly elicits rapture from the listener.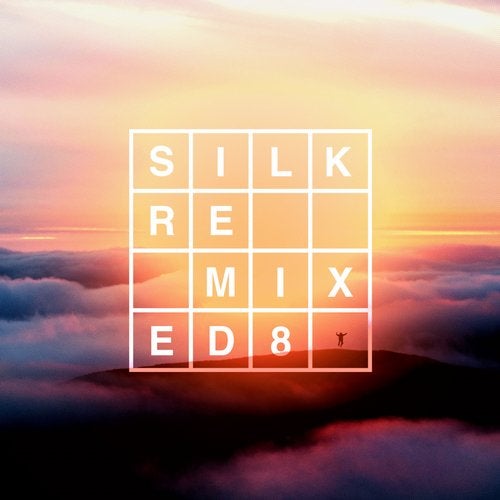 Release
Silk Remixed 08
Various Artists

Release Date

2018-11-30

Label

Silk Music

Catalog

SILKM196