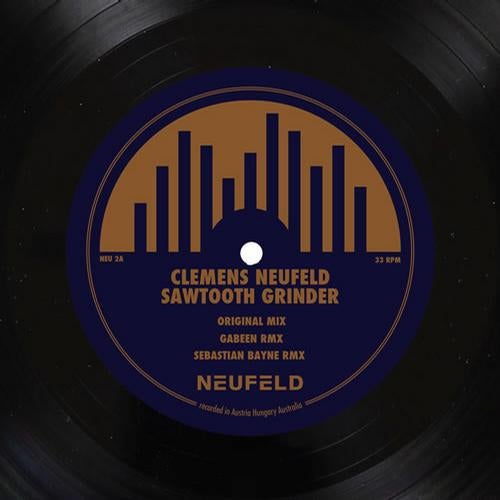 Back on track on their mission to provide the worlds most hypnotic yet kicking techno beats, it's all about the SaeGEZAHN and crunchy grinding on NEUFELD 02 SAWTOOTH GRINDER.
An amazingly diverse release, with three different takes on the original, each work stands on its own yet shares a common goal - to inspire people to hit a dark dance floor and shake their bodies as hard as they can and lose their minds in acid lushness.
The original mix is a raw sawtooth TECHNO FUNK MONSTER. It stands alongside the great acid tracks from 90s by likes of Thomas P. Heckmann and Rob Acid. With shuffling high hats and a drilling, ever escalating baseline, it is as if the 'minimal' zero years never happened. It's a modern day acid classic.
Clemens also presents an alternative MAYHEM mix, an ecstatic energy shower, bringing his authentic and uncompromising rave roots back to present day. The Mayhem mix is exclusive to vinyl and will not be sold as a digital format, tipping a hat to those who support the vinyl DJ culture.
Hungarian master of hard techno grooves, GABEEN, provides the first remix. He is the brother in mind when it comes to destroying the floors with bass attacks. Gabeen's remix exemplifies his trademark 'heavy treatment' and reconstructs the original into a steamrolling 'brett', guaranteed to blow the roof off any party.
SEBASTIAN BAYNE (IF? Records), who came from Australia's second wave of techno producers, double dips his remix in analog acid resulting in a techno groover. Matching a deep percolating bassline with a blistering acid lead, his resulting 303 wizardry is sure to put a grinding simile on the faces of any dance floor.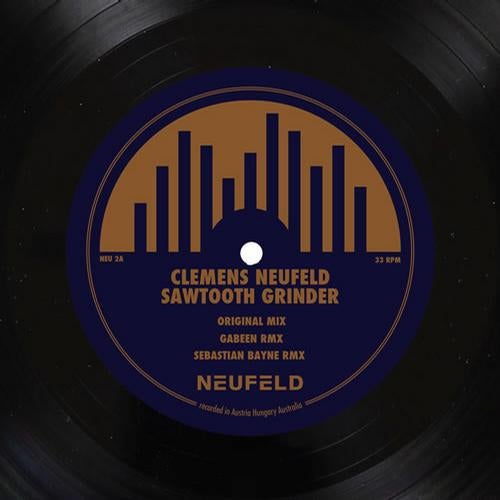 Release
Sawtooth Grinder