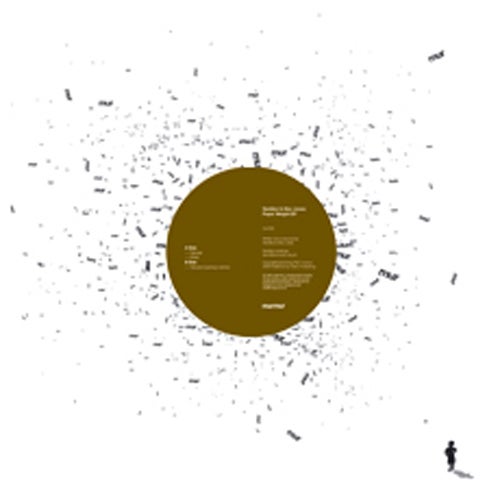 Release Date

2009-07-08

Label

murmur

Catalog

MUR009
'Paper Weight' EP is a collaboration from murmur label-head Geddes and London talent, Alex Jones. Complete with a Lauhaus remix, this package contains all the elements of a winning formula.

The rolling vibes of 'Tubular' engulf the listener with organic sounds. Complete with head-rolling breakdown, this track packs a huge punch. Lauhaus' mix reveals a more emotional side, emitting some exotic flavour and deep house-led atmospheres. 'Zeiss' is scientifically born to move bodies with an intoxicating groove.

The latest chapter of the murmur story is a first collaboration between Geddes and Alex Jones. Each track brings together Geddes' passion for deep, profound and organic sounds, alongside Alex's more dramatic peak time sounds. Rounding off the EP is a remix from Amsterdam's white-hot Lauhaus.

The musical director behind London's mulletover parties, at the forefront of London's underground music scene producer, and also a DJ and promoter, Geddes shares a love and personal vision for house music. He founded the murmur label with David O last year and has delivered a flourishing and exciting project wholly embraced by the underground audience through supporting unknown, local talent alongside musical peers and always delivering maximum quality in the sound. As a producer, Geddes has a string of productions under the Rekleiner guise (one being a debut release on murmur), remixes and co/solo productions on labels such as Connaisseur, Moodmusic, Infant and Tsuba, each showcasing a love for dubby, ethereal beats and melodies.

Alex Jones is seriously one of the brightest lights in house music in the UK. A resident DJ at the legendary Big Beat Boutique alongside an emerging Radio Slave, Jones has since established himself as a versatile yet focused DJ who delivers sharp, modern house and techno with a distinctly trippy edge. The mind behind the UK's top Hypercolour label alongside close friend Jamie Russell, Alex has released many EPs Viva Music, Glimpse Recordings, Tiga's Turbo imprint and for his own label.

Amsterdam-based DJ and producer, Lauhaus (Laurens Lanting), is one of the twosome inspirations of 'POLDER', and part of six-sided crazy communal laptop collective 'Amsterdam 611'. The solo Lauhaus act has also coined him as one of the important and respected players in the constantly growing and influential Amsterdam scene with releases on Cocoon, Remote Area, 2020 vision and Intacto Records. His sound is broad: productions made with a blend of house and techno, always striving for the clash between the genres to produce an exhilarating sound with an analogous feel.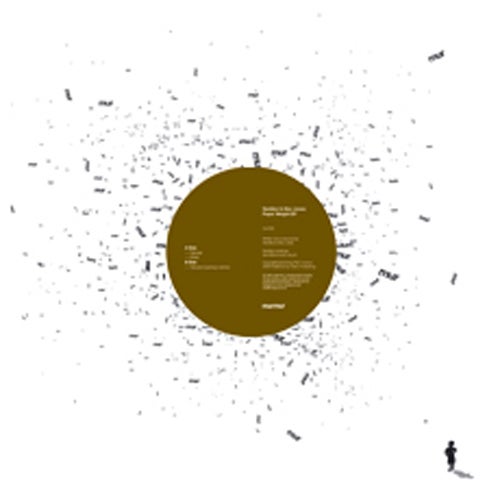 Release
Paper Weight EP
Release Date

2009-07-08

Label

murmur

Catalog

MUR009