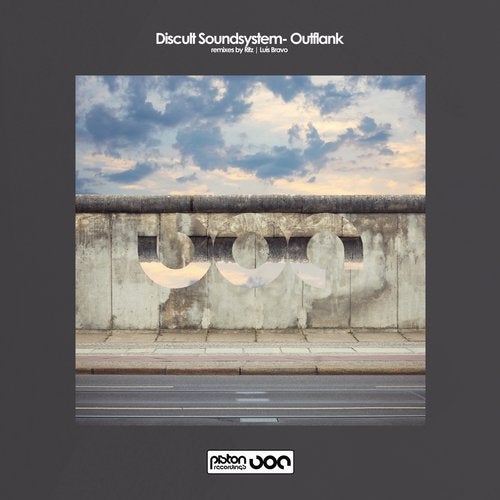 Discult Soundsystem return to Piston Recordings with the fantastic Outflank which is backed up by two solid remixes from Ritz and Luis Bravo. Outflank follows the groups 2017 slice, Onket EP and we've no doubt it will be just as impactful on the floors. Tristan and Alexis are the artists behind Discult Soundsystem and their adventure began in 2016 when they moved to Berlin. Their DJ sets where devoted to catchy deep house vibes which took them to various venues where they experimented with the crowds. Laurent Garnier soon became interested in the duo and invited them to play on his radio show. Soon after, they released Onket on Piston before also getting tracks signed to D-Mood Records.

The Original Mix is an upfront deep house cut with one sole purpose which is to work the floor into a frenzy, and it certainly hits the mark. Punchy beats and shuffling hats are joined by a cool clubby vocal. A sub-level bass pummels the low-end sending vibrations through the foundations. A series of eerie reversed pads captivate as the vocal locks into a hypnotic hold. Top-notch, not to be missed.

Ritz is first up on the remix and is fresh off the back of his album release, Meditation. Ricardo got the electronic music bug in the mid 90's after visiting clubs such as Climacz and Alcantara-Mar. He quickly got into Deep House, Deep Dub, House and Leftfield House. It was under the pseudonym M0u53 that in 2015 he released several singles and EPs ON Audaz Recordings and Hush Recordz. In 2016 he changed his stage name to Ritz, and since then he has worked with many national and international publishers such as ARTS, Blossom Kollektiv, Hypnotic Room, Open Bar Music, Plastic City and many more. Here, Ritz offers up a much deeper, darker interpretation on the original with a solid, intriguing and captivating construction. The use of the vocal adds an extra, dynamic layer that blends effortlessly with the sharp chords and that rumbling bassline making this an absolute must have.

Luis Bravo is our next remixer with his Intro Remix. No stranger to us here at Piston, Luis returns after his debut, Refugio EP. We usually see Luis over on Monog Records and he has also appeared on Bonzai Progressive as well as a host of other top labels over the years. We know a lot of things about Luis but one thing always stands out, his creativity and passion for his music. Born in the Azores, he gained his love of music from an early age, focusing on electronic sounds. His music comes from the soul and throughout the years he's gained a solid reputation among his peers and fans with support coming in from all quarters. As the name of Luis' remix suggests, we're treated to a sublime intro that captures the imagination. The vocal comes through beautifully as warm, pumping kick drums drive the groove alongside crispy hats and claps. As the pads subside, we're left with a deep probing bassline that moves through the groove creating movement and adding spice to the sound. Another superb effort from this guy that does not disappoint.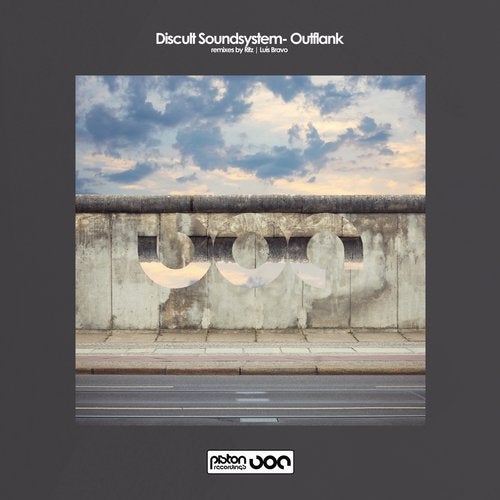 Release
Outflank