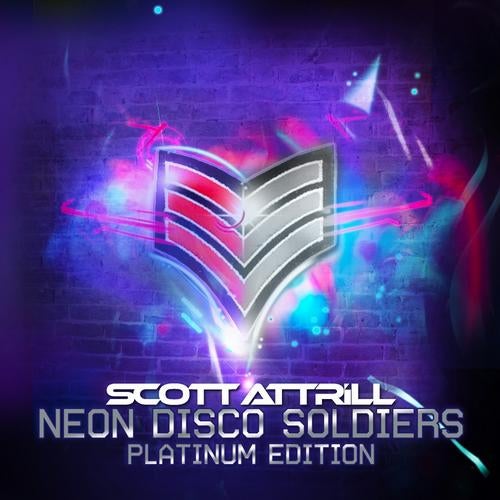 It's hard to believe that its been almost three years since Scott's previous album, the much hailed and ground-breaking masterpiece 'Noize' was delivered to the World.

Now though, the wait is finally over for Attrill to present the eagerly awaited new collection, 'Neon Disco Soldiers'.

As with 'Noize', 'Mega' & 'Bass Junkie' before it, this album is packed with tracks that are well thought, well produced and expertly crafted, the flow of the album works on so many levels and will keep you enthralled, hooked and entertained from start to finish. Once again the bar has been lifted and standards raised in terms of hard electronic music and each individual musical piece once again contains originality, charisma and charm with that unmistakable style and fusion of sounds that only Scott Attrill can create.

Tunes such as 'BeBop', 'Sound Of Silence', 'The Wall (Get The Fuck)', 'The Elements' and 'Punky Disco' immediately single themselves out as recordings that could well be played on any dance floor at any club in the World, then there are all out peak time tharashers like 'The Slammer', 'Gameboy', 'Bleep Me Again' and 'Screech'. Add to these the melodic and uplifting tough trance injected tracks such as 'Chimera', 'Elasticity', 'Electrik Dreaming'and 'Felicita', the acid onslaught of 'Play The Game' and then to finish the beautifully crafted and epic production that is 'Easy Junkie' (The End), and you have quite simply one of the best and most complete set of tracks Scott has ever presented. It's all pretty spine tingling stuff and there is without a shadow of a doubt something for all.

The album is 15 tracks, all mixed to perfection as we have come to expect but this time there is also the added bonus of receiving an extra track for free if you purchase the complete bundle and mix from download stores.

The 'Attrill' revolution continues and this is yet another milestone piece to add to what has become a sensational musical saga, until the next edition.
NEON DISCO SOLDIERS!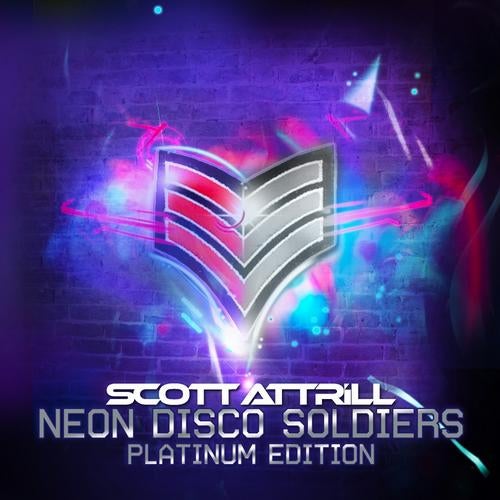 Release
Neon Disco Soldiers Platinum Edition