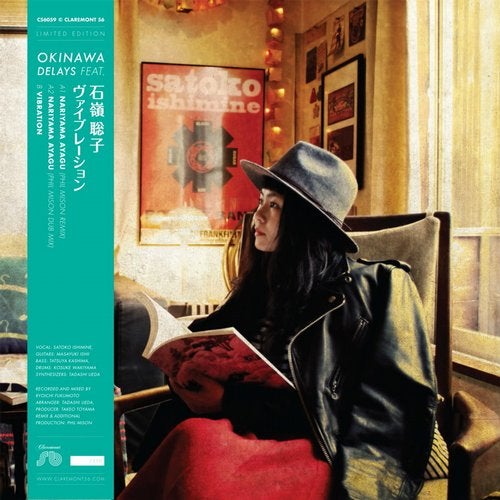 Claremont 56 has always had close links with Japan's vibrant music scene, with founder Paul 'Mudd' Murphy making annual trips for DJing and live performances. It's perhaps unsurprising, then, that the label's latest limited-edition vinyl release comes from Japanese outfit Okinawa Delays, a project founded by producer, DJ and long-time friend of the label Takeo.
Some of you may already be familiar with Okinawa Delays thanks to 2016's Hana, a cover of a popular 1995 J-pop hit featuring original vocalist Satoko Ishimine. The singer is a well-known performer in her native Japan, having released a number of acclaimed records on Toshiba EMI throughout the 1990s.
Ishimine's breathtakingly beautiful vocals come to the fore on "Nariyma Ayagu", Okinawa Delays' first single for Claremont 56. On his spellbinding remix, regular Claremont 56 contributor Phil Mison wraps Ishime's haunting vocals around dreamy, drifting synthesizer and electric piano chords, glistening acoustic guitars, and sparkling, sunrise-friendly electronics.
Even by the Balearic maestro's usual high standards, Mison's remix is stunning. It's accompanied by a vocal-free, delay-laden dub for those who want to revel in his poignant, mood-enhancing production.
On the flip, and on Murphy's suggestion, Ishimine re-joins Okinawa Delays for a cover of Kamiko Kasai's popular 1977 Japanese disco cut "Vibration". Breezier, looser and notably sunnier than Kasai's version, the Okinawa Delays interpretation moves further towards jazz-funk whilst retaining the original's groovy positivity. With Ishimine providing another stellar vocal performance, Takeo's assembled band delivers the goods, and then some.

Claremont 56 will release Nariyama Ayagu in April 2017. Only 324 (pressing came in a bit short!) copies of the 10" single will be available worldwide.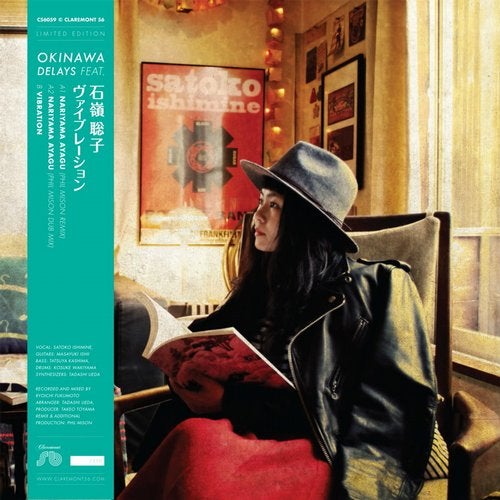 Release
Nariyama Ayagu (feat. Satoko Ishimine)