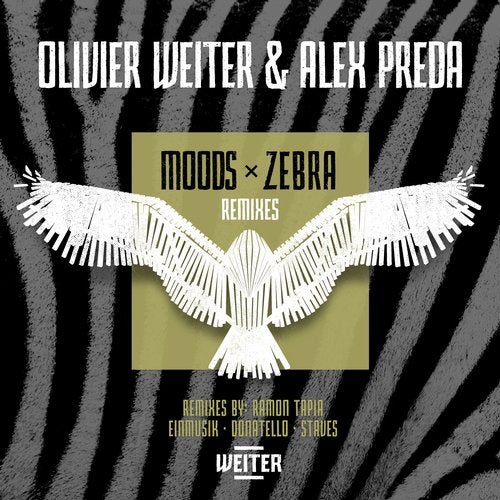 Release Date

2018-02-05

Label

WEITER

Catalog

WTR015PRO
With much pride we present to you the first WEITER EP from 2018, a package containing remixes from Olivier Weiter & Alex Predas Zebra & Moods EP, released earlier in 2017.

With this package the label shows its musical variety, a remix for every moment, a remix for every mood.

Kicking off with Ramon Tapia, who delivered a massive dance floor bomb interpretation of Zebra, taking you on a heavy techno trip. Made for the peak-time moments, the 4/4 in your face pumping sound of Ramon Tapia will do heavy damage on the dance floor. No time for emotional serenades, its all about basses and massive drops here!

Melodic maestro Einmusik is taking you on a very emotional, melodic highway with his version of Zebra. Layer after layer, the uplifting melodies and subtle changes in the arrangement let you float away. Combined with Einmusiks signature drums, it doesnt loose the groove while in the meantime the track is reaching for the stars. Warm and melodic is the best way to describe this beautiful Einmusik remix of Zebra.

Donatello made a re interpretation of Moods and is best described as tech house with a progressive twist. Vibing along the way, subtle parts of the original track are blending with Donatellos years of experience as a top-notch producer. He made the original more dance floor friendlier and accessible. Donatello couldnt be missed on this package, after delivering a massive debut EP on WEITER last year. We are very happy to have him on board again, and this remix shows why.

To close the package, we have a very smooth remix from Staves, discovered by their latest remix on Nick Warrens label the Soundgarden. Staves made a steady, groovy remix of Zebra, inspired by afterhours, sunsets, beaches and outdoor locations. Laidback, without loosing energy. A must have.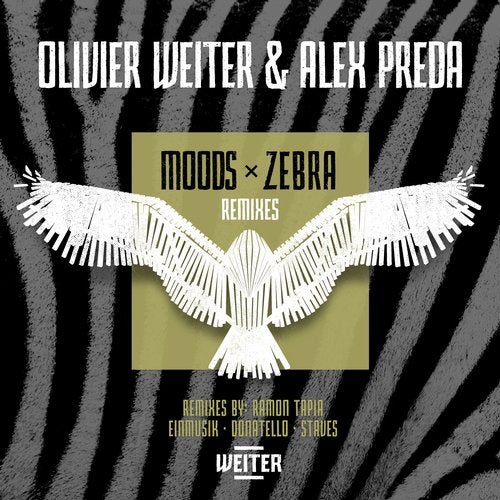 Release
Moods X Zebra EP (Remixes)
Release Date

2018-02-05

Label

WEITER

Catalog

WTR015PRO