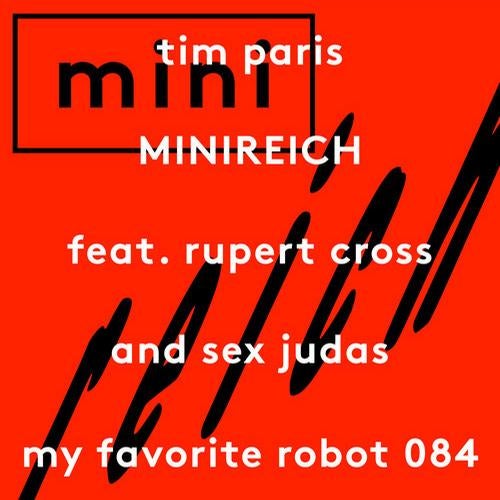 Release Date

2013-09-30

Catalog

MFR084
Here comes the lead single from Tim Paris' forthcoming full-length album on the My Favorite
Robot label. That album, Dancers, is due out on October 28th and features plenty of
collaborations, and this single itself in fact features the talents of mysterious but frequent Paris collaborator Sex Judas as well as British Composer Rupert Cross. This package includes the original single as well as remixes by Siopis and DC Salas. 'Minireich' itself is a bit of raw machine disco with heavily filtered vox seeping into a darkened sky of frazzled chords, dazzling synths and plenty of late night mischief. It's dynamic and deep, features plenty of exquisite production touches and is just the sort of mutant genre fusion Tim Paris is so good at, having worked with the likes of Ivan Smagghe as It's A Fine Line and after remixing those including Tiga and DeadEcho. The first remix comes from Siopis, an artist formerly known as Silversurfer on Crosstown Rebels. The German producer of dark and raw mystery has also worked for the likes of Get Physical and here focuses on kinked rhythms, occult sound design and sonic paranoia. His remix is squelchy and steely with radiant sci-fi synths and a prowling bassline tying it all together. Finally it's Belgium's hottest talent DC Salas who turns in another remix having already released on labels like Tenth Circle and BPitch with his own unique take on tech house. The young producer's version is the most dancefloor aligned given its nimble bass notes and inviting kickclap combos. The original's slurred vocal remains in place but all around the percussion is more upwardly mobile. This single acts as a fine taster of the fantastic Dancers album that is to come later in the year and proves Tim Paris to be an exceptional electronic craftsman.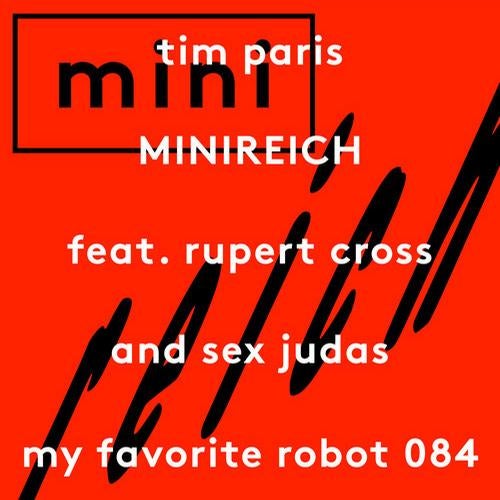 Release
Minireich EP
Release Date

2013-09-30

Catalog

MFR084