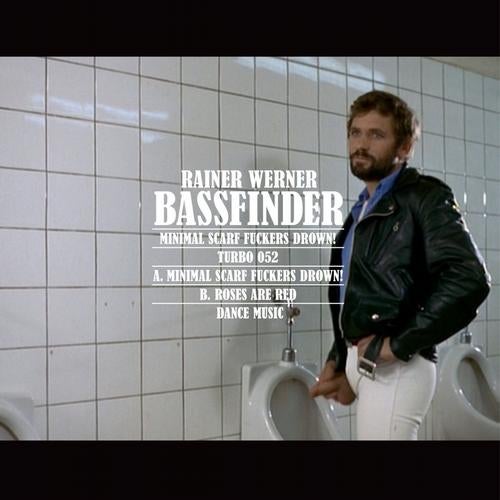 A collaboration between Swedish producer Jesper Dahlback and The Dove, a figure less man than fun-writ-flesh, Rainer Werner Bassfinder succeeds in painting a lustrous sunstache on the ear's-lip of its listeners' hearts.
"Minimal Scarf Fuckers Drown!" embarks on a determined Bathhouse Crawl to Mouth America, finding inspiration in the wine-bearded bravado of dance pioneer Ultimate Fritz B. and the outrageous pizza-party pizzazz of current blog favorites like 128-Kippy P.S.
"With the loving craftsmanship of someone who rolls their own cigarettes, we have been brave enough to tell the ultimate truth. But it has come at a price." says the Dove. "Using profanity to make a point about scarves is not something I take lightly. However, to obscure the throat – through which we eat, speak, laugh and love – seems like the unfortunate nightmare of an illiterate butcher. He absently scrawls out "BEEF" on rank scraps of our collective unconscious, and we are all the poorer for it."
B-side "Roses Are Red" explores the profound and often grotesque undercurrents connecting flowers, color, sugar and you.
"It is an honest haunchfunk. Rather like the classic song "That Feels Good" by James Brown," says the Dove, "If that doesn't make you want to start making love immediately, you are a fraud and a failure as a human being; a moral weakling in button-fly jeans."
Finally, the Dove has little patience for anyone who takes umbrage at the record's artwork. "Everyone has a penis. Deal with it."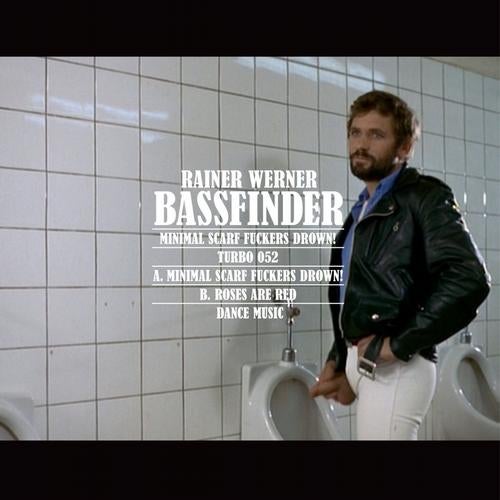 Release
Minimal Scarf Fuckers Drown