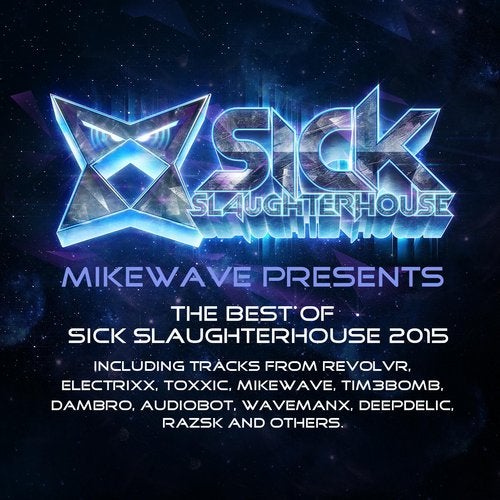 The music of Sick Slaughterhouse has had major support from the likes of, Adam K, Afrojack, Al Bizzare, Alex Kidd (USA), Alex Mind, Aniki, Astronaut, Bassjackers, Bass Kleph, Billy The Kit, Bingo Players, Blasterjaxx, Blatta & Inesha, Borgore, Breakdown, BT, Calvertron, Candyland, Charlie Darker, Chuckie, Cold Blank, Costello, Dada Life, Dambro, Dani L. Mebius, Dank, Danny Avila, Darth & Vader, Datsik, Dave Silcox, Defunct!, Deorro, Digital Freq, Digital Lab, Dirtyloud, DJ Aero, DJ Bam Bam, DJ Bl3nd, DJ Exodus, DJ Red, DJs From Mars, DJ Scotty Boy, D.O.D, Donald Glaude, Downlink, DVBBS, Electric Soulside, Electrixx, Elite Force, Excision, Far Too Loud, Fast Foot, Felguk, Filthy Rehab, Figure, First State, Frank Caro, FTampa, Gigi Barocco, Gregori Klosman, Hardwell, Hatiras, Henry Fong, Hirshee, Inpetto, Jacob Van Hage, Jaimie Fanatic, James Egbert, Jan Waterman, Jeff T, JELO, Jerry Rekonius, JES, Joris Voorn, Knife Party, Lazy Rich, Lee Mortimer, Leon Bolier, Loopers, Lucky Date, Lush & Simon, Madeon, MAKJ, Markus Lange, Markus Schulz, Martin Garrix, Merk & Kremont, Mightyfools, Morgan Page, Moska, Noah Neiman, Oliver Twizt, Paris Blohm, Paul Anthony, Peo de Pitte, Porter Robinson, Quintino, R3hab, Rabbit Killer, Reuben Keeney, Revolvr, Rico Tubbs, Rocket Pimp, Ryan Enzed, Saint Liz, Santiago & Bushido, Sean Finn, Sean Tyas, Sharam, Shermanology, Showtek, Sidney Samson, Starkillers, SKisM, Stereofunk, Steve Aoki, Steve Smooth, Swanky Tunes, Taurus & Vaggeli, The Bulgarian, The Chainsmokers, The Loops of Fury, The Partysquad, Thomas Newson, Tiesto, Tim3bomb, Tim Healey, Tommy Lee, Tommy Trash, Torqux, Toxxic, Uppermost, Vandal, VINAI, Walden, W&W, Will Bailey, Yves V, Zedd and more.

W&W: "Really like what you do with your label, keep us posted with the releases :)"

Lazy Rich: "I'm so happy to be a part of the label. It's constantly bringing some incredible new artists along with some huge remixes. I'm really looking forward to seeing what these guys have planned for the future".

Henry Fong: "I really like the stuff your artists are putting out".

Danny Howard (BBC Radio 1): "Keep sending me stuff as always :D"

Kurtis Hooper (Ontario Territory Manager) at DJ Mag / IHM Global Media: "the diversity and devotion to electro that Sick Slaughterhouse conducts itself with is extremely unique and something we want to explore at length".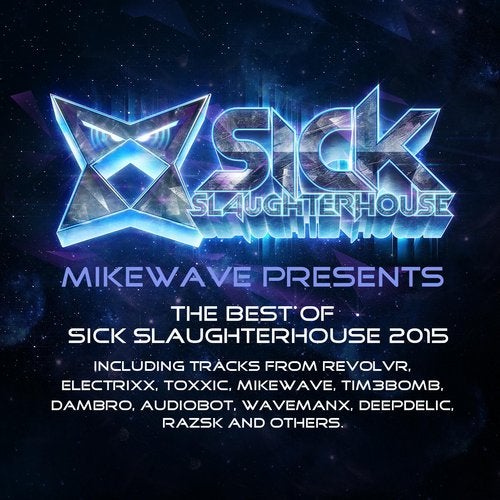 Release
MikeWave Presents The Best Of Sick Slaughterhouse 2015