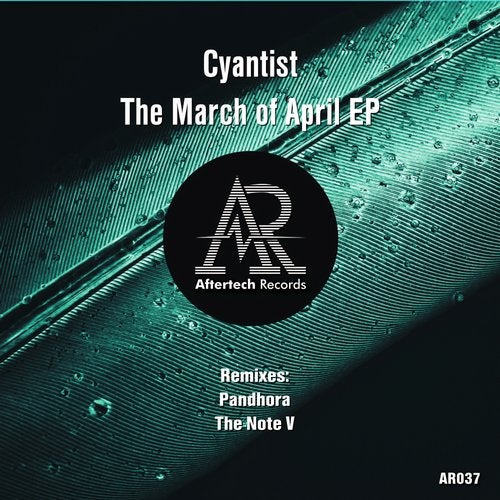 Aftertech Records's 37th release.

It's good to have the Dutch duo Cyantist returning on our label with a mindblowing 5 track EP, including two remixes made by Pandhora and The Note V.
We call Cyantist the masters of epic and atmospheric techno and this EP will show you why!

'The March of April' is a true example of what atmosphere the guys from Cyantist can create.
Gently the track starts with a lovely light arpeggio and some slowly played guitar strings. Suddenly a female voice comes in and fills the track with glory. Especially when a male bass voice is added, an adventurous musical story is about to begin. When the beat takes ove, with a slowly evolving arpeggio, it gives us a feeling of joy and sadness at the same time.

'Clockwork' is the second original on this EP. It kicks off with a tense rhythm that makes us curious about what is going to happen in this melodic saga. High and sweet voices are supported by bassy monk-like chanting. All together with the joyful melody, this track is the perfect theme for a story with a happy end.

'Nocturnal' is the final original track on this record. The typical Cyantist rhythm, with groovy toms and glitchy shakers, is the basis of this track. A clear and sharp arpeggio gives a nice crunch to the whole. When a hopeful melody is introduced we can say that Nocturnal is a track full of melancholy and happiness.

The guys from the French duo Pandhora remixed 'The March of April' and made a very chilled out ethereal track out of it. A very recognizable repeating melody is continuously present in this track and sounds very well together with the singing of the voices. In the break, just the voices and a gentle brass melody is hearable. Slowly the instruments, shakers, and voices are added to build up to an epic climax. However, the old repeating melody is taking over and brings the track back to its relaxed vibe immediately.

The Note V managed with his remix of 'Nocturnal' to add a dark and deep house flavor to the EP. A catchy, groovy rhythm with dark sounds turns the original of Cyantist into a mysterious story. The original melancholic melody is backed up by the creative use of percussion and effects.
Just once in a while, there is a split second of silence in the rhythm to make the track even more mysterious.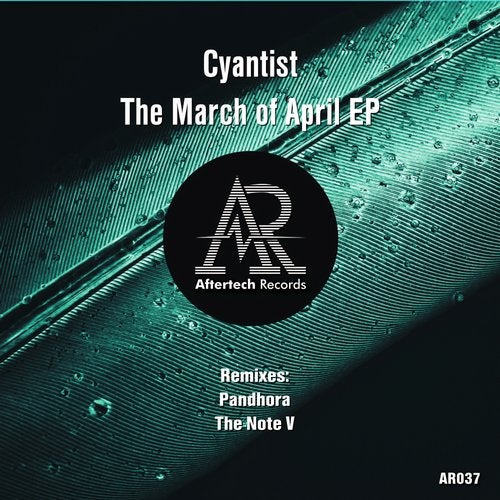 Release
March of April EP