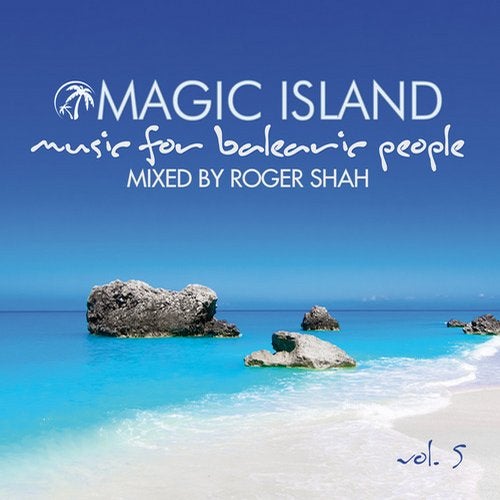 ROGER SHAH
MAGIC ISLAND VOL.5
He the man whos got his mind on summerO and summer on the mind! Eternal sun-chaser Roger Shah returns, front end of 2014s hot season with a fifth spectacular day-through-night seasonal soundtrack-er. Once again epitomizing to the nth degree his twin sonic psyches, by its mix turns eMagic Island 5 supplies seaside atmosphere and nitric, beach-bar grooves and latterly synth and vocal driven club elevation. ?

Featuring 30 new tracks, each expounding these ethics in their own way, the album includes a mass of new studio material from Roger himself, as well as many from his best know sobriquets and collaboration projects. In and amongst them is music from High Noon At Salinas, Black Pearl, Global Experience, Sunlounger as well as tracks from Carla Werner, Rocking J, Dennis Sender, PM Attitude and a whole host of others.

Whether you be stretched horizontal on the beach or fully vertical club-side, eMagic Island 5 is ready and waiting to pop the gateway open to summer.



The passage to the fifth in the Magic Island chain starts in the most tranquil of waters. Dipping its toes in, it brings the live percussion, reclined tempos, samba-ish rhythms and the caught-on-the-breeze sounds of Carla eSouthern Sun Werners ePower, Balearic Sessions eVisitas and Brian Laruso-produced/Mila Falls-vocalled eCould This Be Love. Imbuing the mix with plenty of his own studio stock, Roger works in recent singles eSurrender and eOne Life, as well as 'When Youre Here, which features the vocals of Aisling (daughter of Moya eClannad Brennan) Jarvis. Mid-mix Roger begins a progressive upswing to its tempo. Starting to shake the sand out of its shoes, the mix builds with the Sophie Ellis-Bextor-sung future anthem eBack To Paradise, the jetstream-ing riffs of Global Experiences eSanta Monica and Rocking J & Alexandra Badois eLumina.



iNone of the Magic Island albums are eIbiza compilationsi, says Roger Shah, clarifying the ever present misconception of his estimable series. iTo me Balearica is a state of mind, not a place; eMagic Island is a metaphor - not for the White Isle itself, but everything its represents worldwide. Sun, sea, sounds, vacations, having fun, those types of things. Its designed as a soundtrack to enjoy life by!?

I feel this new edition takes the capture of all those elements to a new level. Im delighted to be able to include new music from so many of my favourite producers. I hope wherever you find yourself this summer, this album in some way contributes to the experience and brings you into yet more of a Balearic state of mind!i

As Mix 2 begins, youll notice an immediate change in the air. Magic Island's once azure-blue waters have developed more than a few white tipped, notably choppier sound waves. Suddenly its far less beach and much more beat! Taking the taxi club-side, Shah plunges headlong into peak time. A deuce of tracks from San Franciscan Ari Kyle lead Disc 2 out as eRule and eNever Far cede to sonic rockets including Black Pearls eTagula Island, Rocking Js eCynthia, PM Attitudes eThe Prophet and numerous other floor-twisters. Further in, Roger teams with Sied van Riel & Jennifer Rene, JES and Nicolas Eli for respective mid-mix gems eWithout You, eGlitter & Gold and eHope. With its engines finally at full burn, he climatically works together eNew Age from Russias Paul Legvand & Nick Callans full-thrust eTrust Me into his & Pierre Pienaar eThe Namib and Craft Integrateds eNew Dimension.

Superconducting the espiritu de Baleares around the world once again, eRoger Shah - Magic Island Vol. 5
is out June 30h.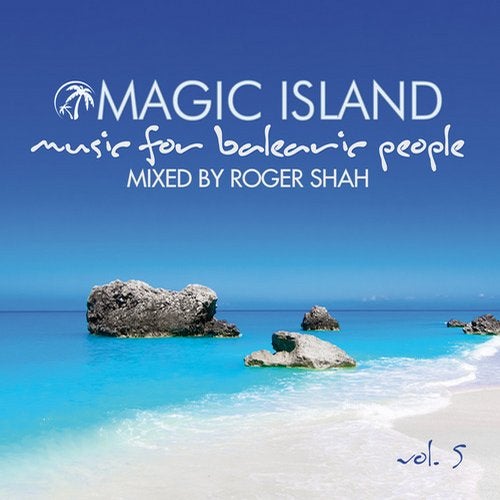 Release
Magic Island - Music for Balearic People, Vol. 5