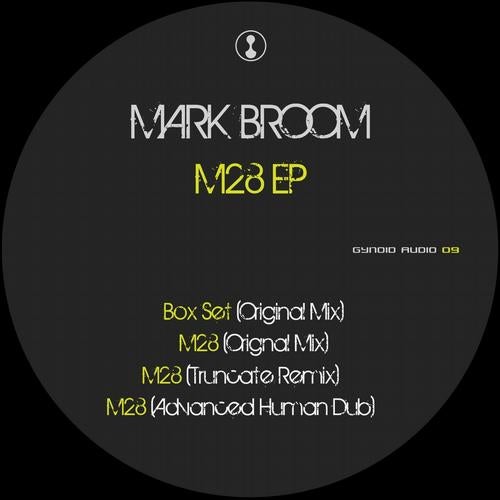 Fresh off the collaborative boat with people like James Ruskin and Paul Mac, plus some scathing vinyl releases through Beard Man, Blueprint and Edit Select Records, veteran UK producer Mark Broom sweeps into the Gynoid roster for the label\'s ninth wax twelve-inch. The number 9 is an auspicious number in Thailand, widely believed to bring good luck, and after being privy to this sensational outing we\'d tend to agree!

\'Box Set\' traverses sweeping rhythm structures with anthemic, peak-time techno know-how - this would deck any floor at prime-time in the A.M. - while \'M28\' ushers in a darker realm, full of stabs, the occasional erratic syncopation, and a phased-out dreaminess that\'s undercut by cataclysmic techno.

The Truncate remix of \'M28\' continues the theme, albeit a more flanged and driving journey. Finally, Advanced Human snaps up the baton with his reinterpretation of the same track: think scatter-illogical rumblings and frequencies bound together in a mesmerizing funky and dubby groove.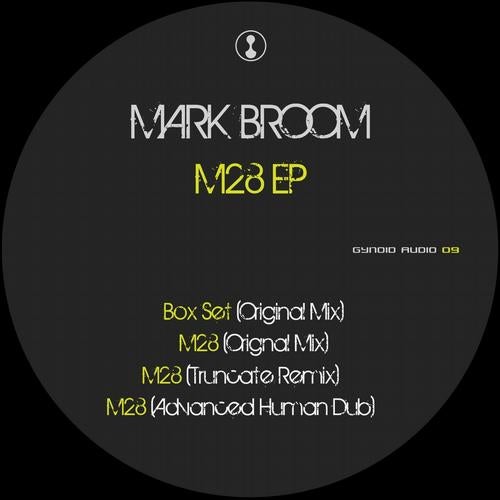 Release
M28 Ep