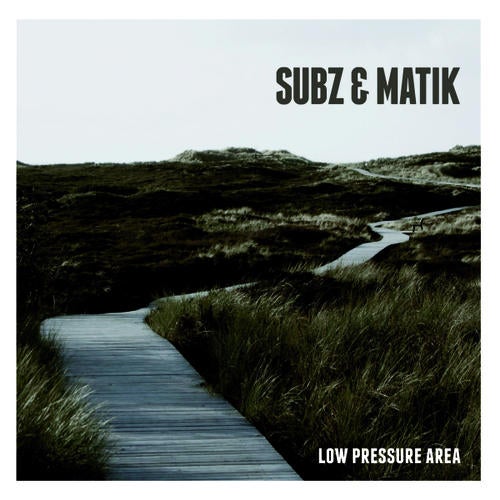 Release Date

2010-06-02

Label

Basswerk

Catalog

BWCD05
Previews:http://www.basswerk.net/info/bwcd5/

Basswerk, Germany's #1 Drum & Bass label (voted 2008 and 2009 @ www.futute-music.net) presents the first in a row of four planned artist CD releases in 2010.

Subz & Matik's tunes transport, what most people love about drum & bass in the first place: A soulful dubbed out groove, topped with sparse but decent vocals, while not being cheesy. Nevertheless deep, jungley subbass plays the most important part in their production. Hence the name Subz & Matik. Remarkably, in most cases it is Matik the graduated sound engineer, adding the final touch to their basslines.

In late 2002 Basswerk Labelmanager The Green Man (TGM) met the two guys. They booked him to do a gig on his album tour at their monthly "Subsonic Pressure" night. When they played their tune "Hear Dis" during that night, they hit his taste in jungle music instantly. The track was subsequently signed to Basswerk and became their first release. We consider this notably, as "Hear Dis" is Subz & Matik's first attempt to do drum and bass / jungle.

It came out one year later as the flipside to TGM's "Easy" on Basswerk 21 - the record sold out. Another two years later they delivered "Dark Dub", as the flipside to Big Bud "Give A little" - the record also sold out. In 2008 they contributed "Lighthouse Blues" to the Basswerk Sessions 3 Compilation. Once again a well received track, being the best selling track of the compliation for a while on beatport.

Other labels such as Soundtrax and Fokuz signed tunes from Subz & Matik, too. And when the first lady of Drum and Bass DJ Storm visited Kiel for a gig, she was deeply impressed by the sound of the two.

Seeming quite unimpressed, Christoph Vogel and Jan Schmid-Lentzen aka Subz & Matik kept on doing business as usual. They produced more and more tunes and carried on doing "Subsonic Pressure". This attitude actually corresponds to the style of their track. And it is also typical for the city they hold their nights at. Kiel is situated in the very north of germany. Over there, people are quite relaxed and don't get to hyped about things there easily.

That's until now, because they have finished their first album. It is a product of many years of work. It features 13 tracks, of which 11 are previously unreleased. Subz & Matik hardly ever try to make a hit on purpose. And therefore, the album sounds more like a good dub record in a drum & bass style - relaxed yet full of energy. The beats are in general a bit heavier than for example Calibre's and rock very well. Towards the end, the album even turns in to a bit of a Jungle-Mashup finishing with a special VIP Edit of "Hear Dis". However, that special earthy and deep Subz & Matik vibe is kept throughout the whole recording.

Enjoy the album, especially if you own good bass speakers!

deutsch:

Basswerk, Deutschlands #1 Drum & Bass Label (gewählt 2008 & 2009 von den Usern von future-music.net) präsentiert das erste von vier für 2010 geplanten Artist-Alben.

Subz & Matik's Stücke haben den Sound, der ganz ursprünglich die Menschen dazu gebracht hat, Drum & Bass zu lieben. Es sind diese tiefen Subbässe, dezent eingesetzte Vocals, die niemals cheesy klingen, Breaks und Grooves voller Soul, eine athmosphärische "Deepness" und insgesamt ein typischer "Dub-Vibe". Die Subbässe sind vermutlich das wichtigste und typischste Element in ihren Produktionen und trotzdem sein Kumpel den Namen "Subz" innehat ist es oft der professionelle Toningenieur Matik, der den Tiefbass im Studio richtig tunt.

Das Duo traf den Musikgeschmack von Basswerk-Labelmanager The Green Man mitten ins Herz, als sie ihm 2002 während seiner TGM Albumtour auf ihrer "Subsonic Pressure" Nacht "Hear Dis" vorspielten. Der Track wurde gesignt und war ihr erstes Release überhaupt. Er kam auf Basswerk 21 Vinyl als Flip zu TGM's "Easy" und die Platte war schnell ausverkauft. Ähnlich ging es mit ihrem nächsten Tune zwei Jahre später: "Dark Dub" wurde die Flipside zu Big Bud's "Give A Little" - auch hier war alles schnell wieder ausverkauft. 2008 steuerten sie "Lighthouse Blues" zur Basswerk Sessions 3 Compilation bei.

Mittlerweile begannen andere Labels wie Soundtrax und Fokus sich für Subz & Matik's Sound zu interessieren - und auch DJ Storm war vom Sound aus Kiel begeistert. Doch das hat die beiden nicht aus der Ruhe gebracht, wie das eben im hohen Norden so üblich ist. Sie machten einfach im gewohnten Tempo weiter - mit Tunes und ihrer "Subsonic Pressure" Nacht. Nun ist das erste album als Produkt vieler Jahre Arbeit fertig. Es sind 13 Tracks geworden, 11 davon zuvor unveröffentlicht.

Sie versuchen niemals mit Gewalt einen Hit zu schreiben. Das Album ist wie eine gute Dub -LP aber im Drum & Bass Stil - irgendwie relaxt, aber dennoch voller Energie. Die Beats sind von der Intensität her vielleicht nahe an Calibre, aber in der Regel etwas rockender. Zum Ende hin wird die LP zu einem Party-Jungle Mash Up mit einem special "Hear Dis"- VIP Remix. Das Album ist die pure Freude für Junglists und Dub-D&B Fans!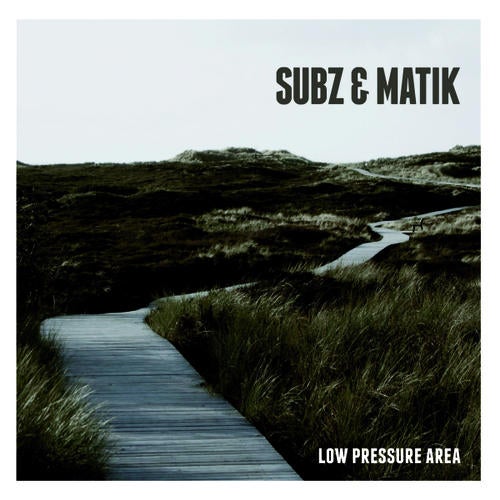 Release
Low Pressure Area
Release Date

2010-06-02

Label

Basswerk

Catalog

BWCD05